Most people use "leadership" and "authority" interchangeably.  Heifetz argues that there is a great difference between a figure of authority and a leader and that people in authority do not usually exercise leadership, while a leader oftentimes leads without formal authority (Flower, 1995).  In the language of Adaptive Leadership, authorities perform very distinct functions: they provide their constituents with direction, protection, answers, orientation to role and to place, control of conflict, and maintenance of norms.  Leaders differ from authorities in that they introduce disorientation, orchestrate conflict, raise difficult questions, and challenge norms.  Sometimes a leader operates from a position of authority and can find that having authority provides both advantages and constraints to leader's efforts to mobilize people for change (Flower, 1995).
Figure 2-3 illustrates distinctions between leadership approaches required for technical and adaptive tasks (Heifetz et al., 2009, p.28).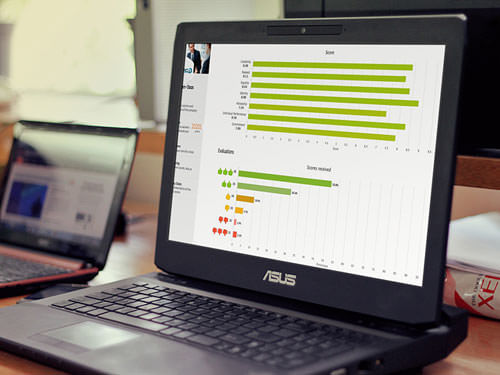 Working on improving employee engagement?
EPIC is an Employee Engagement software that gives you the tools and insights to create a workplace culture that encourages engagement, loyalty, and trust.
The following two tabs change content below.
Susanna Katsman
Susanna Katsman recently joined the Organizational and Workforce Initiatives Team, which provides integrated services to Harvard Longwood Campus Community. In her role as a Program/Training Specialist Susanna is leading a cross-school effort to create a comprehensive and efficient onboarding experience for the new employees at the Harvard Medical School, Harvard School of Public Health, and Harvard School of Dental Medicine. Susanna earned her B.A. in Biology from Brandeis University and is working towards her Ed.M. in Human Development and Psychology at the Harvard Graduate School of Education. Susanna's professional interests include leadership development, work process design, and teaching innovation.
Latest posts by Susanna Katsman (see all)