Four years is a lot of time to spend in meetings, but that's how long the average staff member will spend sitting around a conference table during their working career.
A study highlighted that employees spend 800 hours every year or 16 hours a week in meetings on average. If the average workweek is 40 hours then employees are spending 40% of their work time in meetings. If you have part time staff, then they could potentially be spending even more of their workweek in meetings than at their desk performing the tasks that you pay them to complete. These figures represent an incredible loss of productivity unless a substantial amount of that meeting time produces results.
Some tips to consider when conducting meetings to ensure that the time spent is productive and produces results: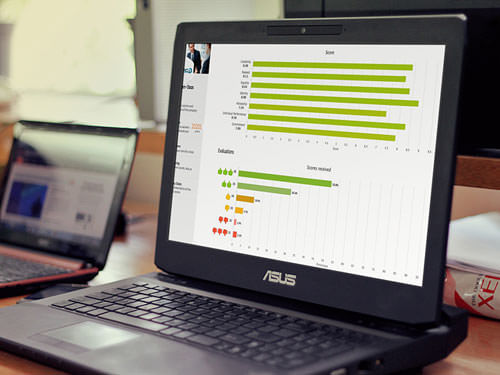 Working on improving employee engagement?
EPIC is an Employee Engagement software that gives you the tools and insights to create a workplace culture that encourages engagement, loyalty, and trust.
Think Differently When It Comes To The Length and Time of Your Meetings
Do you really need to hold a one or two hour meeting each and every week? Based on the reason for the discussion, maybe you do, but it may not always be the case if you assess priorities before calling a meeting. Would a 15 minute daily debriefing be enough if the goal of the meeting is to get updates? Can information be gathered via email or through other digital sources? Think of ways to redefine how you get information from staff that does not involve holding longer than necessary meetings just because that is the way it has always been done. If a prolonged meeting is a must, be sure to prepare for the meeting…
Prepare for the Meeting
One of the best tips on meeting preparation is to have the agenda include items that can be satisfactorily resolved in the allotted meeting time. Be clear about what you want to accomplish and the roles that those attending the meeting may play in helping to reach any business related goals.
Avoid Expecting Employees Who Can't Move Your Agenda Forward To The Meeting
Only invite those employees who need to be in the meeting based on your primary agenda. Does your IT expert really need to attend your meeting "just in case"? Be mindful and respectful of your colleague's time. You can always direct follow up questions that unexpectedly arise after the meeting with staff that really do not need to sit in on your meeting.
Distribute the Agenda in Advance
Sharing the meeting agenda to participants prior to the meeting will help increase meeting productivity by giving employees a chance to prepare for the meeting, especially if you indicate that you would like for them to be prepared to discuss their viewpoints. This also helps the actual meeting to move forward and end on time.
Have Ground Rules – For Both You and Meeting Participants
The meeting should begin and end on time.
Although arriving late sometimes cannot be prevented, strongly discourage late arrivals; or at least be clear that the meeting will start on time regardless of who is in the room. Each late arrival wastes meeting minutes by taking time to settle in and by asking for an update on information that they have missed. Be clear that late arrivals will be brought up to speed after the meeting you or a colleague so as not to interrupt the meeting flow. This will also help you to be mindful of your employees' time, which staff that arrived on time will appreciate. Meetings should not end later than planned because of the time taken to bring a late arrival up to speed and late arrivals will be more mindful of making every effort to arrive on time if they know that there will be information that they miss that may affect their ability to contribute fully during the meeting.
Stay focused on the agenda and manage those who monopolize meeting time. For example, let attendees know as part of your ground rules that out of respect of everyone's time, you will be encouraging staff to focus on the agenda and table any discussion that strays the group away from the task at hand.
Assign a timekeeper and a note-taker. Arrange for the timekeeper to give a signal when it's almost time to close the meeting.
Discourage the use of electronic devices unless absolutely necessary.
 Control the Meeting
Prevent anyone from rambling or from being overly aggressive, as it will set the tone for the meeting.
If employees are attending the meeting via video or audio conference calls, be sure to include the participants in the conversation. It is easy to unintentionally forget that these are employees are part of the meeting if they are not in the room.
Stick to your agenda, tabling secondary items that will not help to further your immediate or primary goals as necessary.
Validate all of your attendee's input, being sure that their points of views are acknowledged and understood.
Briefly review all of the main points discussed at the end of the meeting and allow participants to ask follow up or clarification questions.
Make sure that an email is sent no more than 24 hours after the meeting with action items and minutes.
The assumption is that most employees dislike meetings. Whether this assumption is real or perceived, it is important to take into consideration. Any dislike is usually based on the fact that meetings are often unproductive time drains.
As a meeting leader, you can help change that perception by preparing for meetings in advance, keeping the communication channels flowing and setting up a meeting structure that actually helps employees accomplish individual and like minded goals without usurping on their ability to be productive during their work day.
The following two tabs change content below.
Get more tips on interviewing, hiring, managing and engaging your employees. Dianne Shaddock is the President of Easy Small Business HR, Employee Hiring and Managing Tips and the author of the eGuides, "How To Supervise:  What Your Boss Never Told You Before You Took the Job", A Step-By-Step Guide For New and Seasoned Managers and "How To Find and Hire the Best Employees".
Latest posts by Dianne Shaddock (see all)