The National Labor Relations Act (NLRA's), primary mission is to safeguard the rights of employees with the goal of helping to curb labor and management practices that negatively impact staff. Protections span across the spectrum of benefit, pay, workplace retaliation and discrimination issues.
A new bill has been proposed that would amend this act and strengthen protections for and provide remedies to employees impacted by inequitable business practices. The proposed bill marks a major change in workplace practices and can lead to serious sanctions for businesses that engage in questionable practices.
The Workplace Action for a Growing Economy (WAGE Act) bill would give employees the right to sue their employers in federal court, hold corporate officers liable for NLRA violations, give the National Labor Relations Board (NLRB) more authority to seek compensation for complaints, and allow civil fines to be awarded against employers.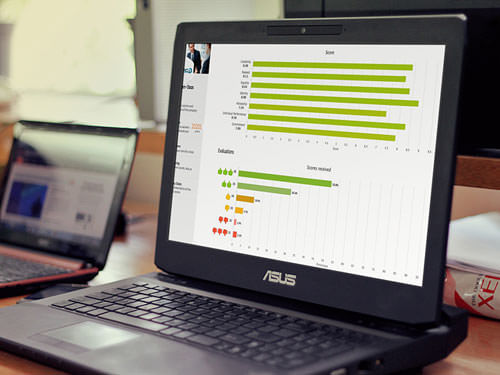 Working on improving employee engagement?
EPIC is an Employee Engagement software that gives you the tools and insights to create a workplace culture that encourages engagement, loyalty, and trust.
Under the Wage Act, employers who participate in unfair labor practices could face serious penalties including back pay plus pay liquidated damages for double the amount of the back pay for affected employees. Employers may also face additional civil penalties of up to $50,000 per violation that contributes to "serious economic loss" for the employee or $100,000 if your organization engages in and is duly charged with partisan business practices more than once.
This act also helps protect the NLRA by seeking relief if the employee was fired for participating in practices protected by the NLRA. It also gives employees the right to sue in federal court for violations specific violations. This can be in addition to filing a charge with the NLRB although charges must be filed within 180 days of the violation.
The Wage Act is not expected to become law as written, but it is expected to have a huge impact on the upcoming election.
You should pay close attention to all of the details of this act in case all or part of the bill becomes law in the future.
Source: Littler Mendelson, PC
The following two tabs change content below.
Get more tips on interviewing, hiring, managing and engaging your employees. Dianne Shaddock is the President of Easy Small Business HR, Employee Hiring and Managing Tips and the author of the eGuides, "How To Supervise:  What Your Boss Never Told You Before You Took the Job", A Step-By-Step Guide For New and Seasoned Managers and "How To Find and Hire the Best Employees".
Latest posts by Dianne Shaddock (see all)