Is there any value in investing in the training and development of your employees?
Some business owners are cynical when it comes to investing in staff because of the fear that their employee will leave the company before the investment in their employees' development has paid off.  Yes, the fact that your employee may jump ship is a real possibility. But consider the repercussions in situations where your employees have chosen to stay and you have not made that investment in their professional development.
As the business owner, you may be used to doing everything yourself. But as your business expands, you will need others to help you to get things done", says Rob Evans, the founder of Australian rope access training company Graviteq. If you fail to broaden your perspective and acknowledge that you can't do it all, you will become your biggest business liability.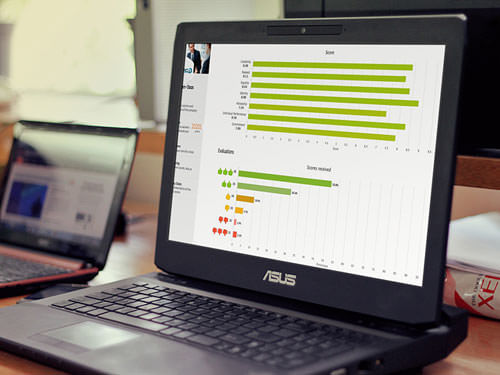 Working on improving employee engagement?
EPIC is an Employee Engagement software that gives you the tools and insights to create a workplace culture that encourages engagement, loyalty, and trust.
Developing your staff demonstrates that you are interested in their continued growth and professional development. It is the building blocks that will enable you to build a strong team that in turn will elevate your business to the next level.
Some tips on how to build your team:
1. Look for "partners," not just workers. You need people who don't just solve existing problems, but also solve problems before they happen. These are the kinds of people who have a larger goal in sight for both the company and their personal development.
2. Do not focus solely on the résumé when hiring. The résumé is an important part of the interview process as it highlights your candidate's previous experience and achievements which in turn can help you to better understand if they have the experience needed to be effective on the job.  But it's just a piece of paper. You should make an assessment through a structured and targeted conversation or interview whether your job candidate is actually able to perform the tasks that you need done.  Does she have proven experience that shows that she can address the challenges that they may face on a daily basis based on how she responded to questions? Is she creative? Is she analytical? Does she take initiative and show that they have completed projects? Building your team starts with hiring the right staff for the right reasons.
3. Hire right. According to a study published by the Association of Human Resources Management, it costs a business in the United States an average of $4,129 to fill every vacancy. Despite the humongous costs involved in recruiting candidates, a substantial number of businesses do not measure the effectiveness of their hiring process. Investing in the right tools can help businesses optimize their recruiting process and delivering high candidate-role fit. Bootstrapped small businesses can start with free ATS software tools like those from Freshworks that does not cost anything for businesses with up to 50 employees.
4. Work on retention. This isn't as hard as you might think. Your staff only needs to feel that they are valued and that their contributions to the company are what keeps the business moving forward.  Get to know your staff as individuals.  Understand what it is that they need to succeed. Give them the tools, support and environment that will help them to excel.
Building the best team for your business may seem laborious, but in the end, the ultimate beneficiaries will be your clients, employees, and your businesses' bottom line.
Free Subscription to Training Magazine –  a professional development magazine that advocates training and workforce development as a business tool: Training Magazine
The following two tabs change content below.
Get more tips on interviewing, hiring, managing and engaging your employees. Dianne Shaddock is the President of Easy Small Business HR, Employee Hiring and Managing Tips and the author of the eGuides, "How To Supervise:  What Your Boss Never Told You Before You Took the Job", A Step-By-Step Guide For New and Seasoned Managers and "How To Find and Hire the Best Employees".
Latest posts by Dianne Shaddock (see all)