Holding environment, also referred to as "pressure cooker" (Heifetz et al., 2009, p.306), is defined as having "The cohesive properties of a relationship or social system that serve to keep people engaged with one another in spite of the divisive forces generated by adaptive work" (Heifetz et al., 2009, p.305).  Holding environment provides appropriate adaptive challenges and supports to employees, neither stressing them out to the point when they are no longer able to function well nor letting them get away with avoiding doing the difficult adaptive work.
Creating, strengthening, and maintaining a holding environment where people can safely discuss values, perspectives, and ideas, is an important part of Adaptive Leader's work.  The concept of productive zone of disequilibrium is related to that of holding environment. Heifetz et al. (2009) gives the following definition of productive zone of disiquilibrium:
The optimal range of distress within which the urgency in the system motivates people to engage in adaptive work.  If the level is too low, people will be inclined to complacently maintain their current way of working, but if it is too high, people are likely to be overwhelmed and may start to panic or engage in severe forms of work avoidance, like scapegoating or assassination. (p.307)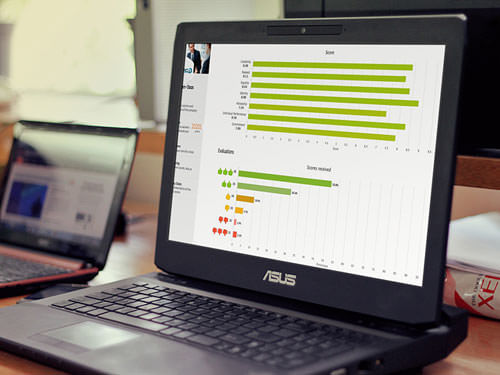 Working on improving employee engagement?
EPIC is an Employee Engagement software that gives you the tools and insights to create a workplace culture that encourages engagement, loyalty, and trust.
Figure 2-4 provides an elegant illustration of the productive zone of disequilibrium that a leader must regulate in response to organizational stress levels in order to productively address adaptive challenges (Heifetz et al., 2009, p.30).
The following two tabs change content below.
Susanna Katsman
Susanna Katsman recently joined the Organizational and Workforce Initiatives Team, which provides integrated services to Harvard Longwood Campus Community. In her role as a Program/Training Specialist Susanna is leading a cross-school effort to create a comprehensive and efficient onboarding experience for the new employees at the Harvard Medical School, Harvard School of Public Health, and Harvard School of Dental Medicine. Susanna earned her B.A. in Biology from Brandeis University and is working towards her Ed.M. in Human Development and Psychology at the Harvard Graduate School of Education. Susanna's professional interests include leadership development, work process design, and teaching innovation.
Latest posts by Susanna Katsman (see all)