It's estimated that employee turnover costs the average business owner 150 percent of the person's salary. Between the hiring process and training, you put a lot of time and energy into finding the right people for your team. But, losing a talented and productive employee is a cost you can avoid.
Simply put, employees will stay in a healthy work environment for less pay. It really is true. Employees value great places to work. That's why each year there is a measure of why places are good to work at, more so than the competitors. The reason those places are better is because the employer takes time to care for their workers, not because a higher salary is offered.
If you want to reduce employee attrition within your company, develop an environment of trust with your employees and within your teams. This simple element will help your employees be a part of the organization in a palpable way. The loyalty will increase because they feel a part of something greater than themselves. That is extremely motivating, and an employee is less likely to seek employment elsewhere if they feel like they are part of a team, rather than on an island by themselves.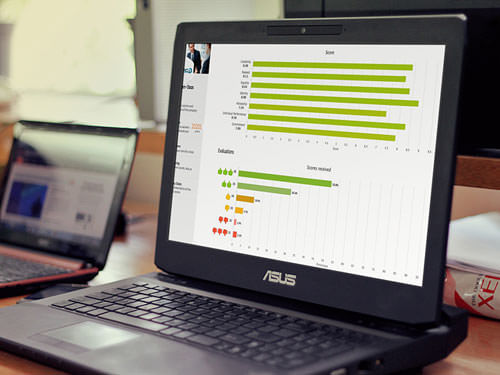 Working on improving employee engagement?
EPIC is an Employee Engagement software that gives you the tools and insights to create a workplace culture that encourages engagement, loyalty, and trust.
Most people intrinsically want to be connected to something greater but have a difficult time finding or creating the pathway in. Once an environment of trust is created, the communication within that area increases exponentially. Issues are brought up, conflict is addressed, and solutions are developed.
To create trust within your organization, implement five simple steps:
Listen to your employees. Listening to others goes a long way and will allow people to find their voice among the noise. Allowing employees to have a voice in the organization will lead to buy-in and loyalty.
Communicate. Be forthcoming with your employees about where things stand with any changes. If there's an abscess of information, employees will assume the worst, lowering morale and driving gossip among their peers.
Ask: What can we do to improve? Then take action if possible on the feedback you get. If you cannot do the actions, explain why. Allow the team to take part in the process to improve. (Note: Do not ask the question if you are not prepared to move forward in some capacity to improve things.)
Simplify your answers. People hear simplicity much easier than the complicated, drawn out answers often communicated by our leaders. Keep it simple and employees can hear and sense your needs with less confusion.
Celebrate success. Most teams do a great job at achieving success and few celebrate victories. It doesn't have to take much to do this. It could be as simple as an appreciative email, happy hour, potluck lunch or bagels in the morning. It really is the simple recognitions that go a long way.
The following two tabs change content below.
Get more tips on interviewing, hiring, managing and engaging your employees. Dianne Shaddock is the President of Easy Small Business HR, Employee Hiring and Managing Tips and the author of the eGuides, "How To Supervise:  What Your Boss Never Told You Before You Took the Job", A Step-By-Step Guide For New and Seasoned Managers and "How To Find and Hire the Best Employees".
Latest posts by Dianne Shaddock (see all)