Many human resource departments could lay claim to an episode of the television series "Hoarders," which chronicles the tribulations of people who suffer from compulsive hoarding. But the tendency to hang on to employment-related documents is completely understandable given the myriad of laws and regulations governing the maintenance and destruction of these records. On top of that, even if an employer decides to clean out the files, employers run the risk of liability if they don't properly protect and destroy confidential information and it ends up in the wrong hands.
The fact that various state and federal laws, regulations and agencies have different record retention requirements, often covering the same documents, makes it a challenge to know what to keep and for how long. This makes it especially important for employers to be familiar with these laws. For example, the Americans with Disabilities Act and Title VII of the Civil Rights Act require that employers keep records for one year from the date the record was created or from when an action was taken. The Age Discrimination in Employment Act has separate retention standards. The Fair Labor Standards Act and the Family and Medical Leave Act also have separate, rigid requirements for certain documents related to employment such as time slips, payroll records and employee benefits-related documents. In addition to employment laws, certain industries may have different record retention requirements for various types of documents.
While maintaining these records, employers also have an obligation to protect confidential employee information. This can be especially tricky when it comes to electronically stored information. Exposure of personal identifying information from unauthorized access to employment records can hurt employee productivity, morale and good will. In addition, an employer could face a negligence action. In some states, employers can be held legally responsible if they do not properly secure and dispose of confidential employee information.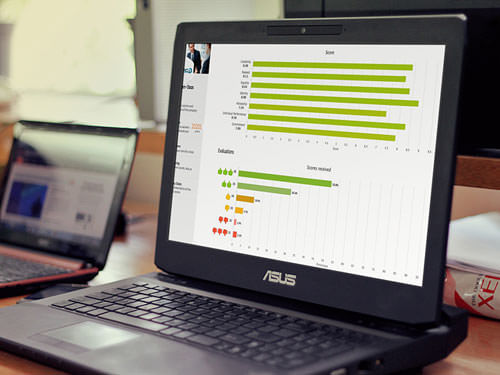 Working on improving employee engagement?
EPIC is an Employee Engagement software that gives you the tools and insights to create a workplace culture that encourages engagement, loyalty, and trust.
To prevent mistakes and inconsistencies, employers should establish a clear policy on record retention and destruction including a schedule, file location and methods of destruction. Larger organizations also should consider designating a records administrator charged with oversight and compliance with the policy. Once the required retention timeframes have been met, employers should create a document destruction log and make sure that disposal is completed with finality and security so as to minimize the risk of a breach.
The following two tabs change content below.
Guest Author:
Josh Viau is Of Counsel in the Atlanta office of the national labor and employment law firm Fisher & Phillips LLP. You may contact him at (404) 240-4269 or

[email protected]

.
Latest posts by Josh Viau (see all)