Luckily, the owners and leaders of many smaller workplaces are able to claim that employee relations are great and that employment law really does not concern them. In many cases, those owners and leaders are correct. However, when a claim of harassment or discrimination occurs in a smaller workplace, those workplaces tend to be woefully unprepared to manage the problem. Far too often, the owners or senior managers are the individuals accused of the harassment or discrimination. When that happens, who is left to investigate and resolve the employees concern? Maybe no one. When a claim of harassment or discrimination is not investigated, and worse, not resolved, serious legal liability may be looming.
For example, in EEOC v. Fairbrook Medical Clinic, P.A., the EEOC filed suit on behalf of a female physician, Dr. Deborah Waechter, alleging a sexually hostile work environment. The alleged harasser was Dr. John Kessel, the sole owner of the clinic and Waechter's direct supervisor. The complaint alleged that Dr. Kessel discussed intimate details of his sex life with Dr. Waechter and that after Waechter returned from maternity leave, Dr. Kessel frequently commented on her breast size, including asking if he could help her pump her breast milk.
Even though the clinic had a policy prohibiting sexual harassment, the reporting system was inadequate. Employees were directed to report complaints of sexual harassment to their "immediate supervisors" or "the partners" of the clinic "and ultimately to 'a human resource representative or a representative of the EEOC.'" Not only was Dr. Kessel the immediate supervisor, but he also was the only "partner" as he was the sole owner. Dr. Waechter still brought her complaints to Dr. Kessel and then to the office manager, yet the clinic did not conduct an investigation or take any corrective action.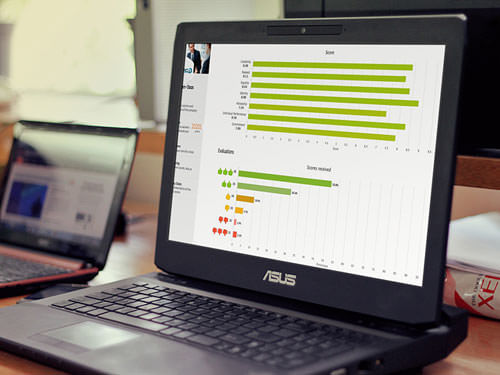 Working on improving employee engagement?
EPIC is an Employee Engagement software that gives you the tools and insights to create a workplace culture that encourages engagement, loyalty, and trust.
Lessons Learned
First and foremost, assuming the allegations are true, the harassment should never have gone as far as it did. If the clinic had an effective policy prohibiting harassment, the employee would have known exactly what to do after the first inappropriate comment. Policies prohibiting harassment are meaningless if they do not provide a clear chain of command for complainants.
In drafting a policy, HR professionals should put themselves in the shoes of other employees to determine a strong reporting procedure. Each employee should always have an alternate route to take in the event that the employee's supervisor is the alleged harasser.
More importantly, each individual in the chain of command for receiving complaints must have the authority to take immediate action to resolve the issue. If, for example, the office manager cannot ask a physician to leave for the day while the clinic conducts an investigation into allegations against the physician, the office manager does not belong in the chain of command.
Beyond setting forth a clear route for reporting harassment complaints, HR professionals also need to have a plan in place in the event that one of the owners or senior managers is accused of harassment. While some companies could simply investigate and terminate the alleged harasser, termination is not always an option when an owner is accused. Accordingly, if an investigation reveals that an owner has sexually harassed an employee, the HR professional may need to consider other effective options for remedying the situation.
The following two tabs change content below.
Guest Post
:
Jennifer B. Sandberg, a partner in the Atlanta office of Fisher & Phillips LLP, prepares employee handbooks and policy/procedure manuals for companies as well as providing manager training and employment law compliance documents and forms. In addition, Sandberg provides day-to-day guidance and counseling to employers on a wide variety of employment law issues such as hiring, disciplinary measures, leave of absence and termination. Sandberg can be reached at

[email protected]

or 404-240-4152.
Latest posts by Jennifer Sandberg (see all)