Is it better for hiring managers to hire job candidates who have previous experience in the type of work that the job requires?  Or does it make the most sense to hire an employee and then train your new hire on the job? It's a dilemma that some employers and small business owners struggle with. As in most things in life, there are pros and cons to both approaches:
Hiring Based on Experience – Pros: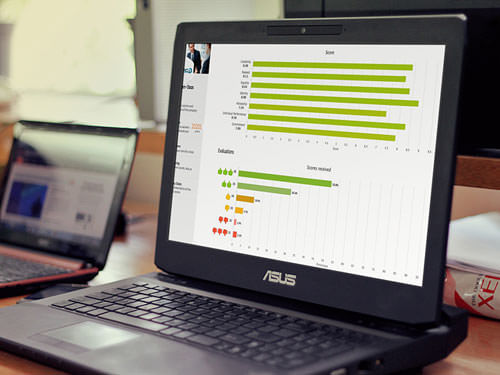 Working on improving employee engagement?
EPIC is an Employee Engagement software that gives you the tools and insights to create a workplace culture that encourages engagement, loyalty, and trust.
Your new hire can "hit the ground running" . There is far less ramp up time, or at least that is assumed when hiring based on experience.
When your new employee can begin to add value early on,  it stands to reason that your company's productivity will also increase.
The experience that your employee brings to the role will help to alleviate the stress that other staff undoubtedly feel because they've been picking up the slack left from having a vacant position – while still trying to balance their own workloads.
Cons:
Employees who have the specific experience that you need, will cost you in terms of salary – and so it should when hiring experienced people.
Most employees look for opportunities to develop their careers beyond their current skill sets. You'll need to keep experienced employees engaged and challenged by giving them the opportunity to broaden their skill sets if you want to keep them in the long term.
Training on the Job – Pros:
Provides the opportunity for your employees to learn a new skill.
Career development is important.  Employees who are very early in their careers  or who are learning a new skill are often very enthusiastic and engaged employees.
Enthusiastic and engaged employees = highly motivated and productive employees.
It's less costly in terms of salary to hire an employee and train them.
You have the ability to train employees your way.
Training on the Job – Cons:
The ramp up time for your employee increases and the time it may take to develop essential skill sets can sometimes be significant.  You have to be willing to invest at the very minimum 3 months and possibly up to a year to train and allow your employee to become grounded in the new skill.  Of course this varies based on the job and the person.
On the job training can be a drain on both you and your current staff who are pulled away from their work to help train your new employee.
You may need to send your new trainee to external training and will need to budget for the possibility.  Training is an investment in your employees.
You may invest time, money and manpower into training and your employee isn't able to effectively learn the new skills.  You may find yourself in the position of continued training or possibly re-hiring.
You'll have to weigh which solution is best for your organization.  There are periods of time when hiring based on experience is the better way to go and conversely, deciding to train a new employee is really the better solution.
Start learning on Udemy today!
The following two tabs change content below.
Get more tips on interviewing, hiring, managing and engaging your employees. Dianne Shaddock is the President of Easy Small Business HR, Employee Hiring and Managing Tips and the author of the eGuides, "How To Supervise:  What Your Boss Never Told You Before You Took the Job", A Step-By-Step Guide For New and Seasoned Managers and "How To Find and Hire the Best Employees".
Latest posts by Dianne Shaddock (see all)