Arguably the most important stage of the recruitment and selection process is the interview.
The best interviews are those where the interviewer and the interviewee are both relaxed and able to get clear questions and answers across. Here are some key ways that you can start to learn the tools of the interviewers' trade!
Preparation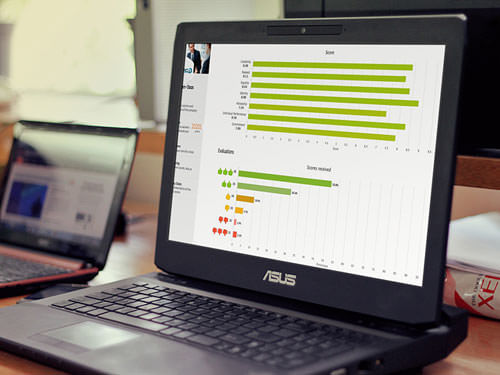 Working on improving employee engagement?
EPIC is an Employee Engagement software that gives you the tools and insights to create a workplace culture that encourages engagement, loyalty, and trust.
Set yourself a clear timetable, allowing time between interviews for notes and the possibility of running over time.
Ensure that there is someone to meet and welcome the candidates.
Make sure that you have booked a room and there are no access issues or interruptions.
Provide good information to the candidate to allow them to prepare; e.g. job description, person specification, background information on the company, etc.
Read the job description so you understand the tasks that they will be required to complete.
Look at the selection criteria that you will be using and decide the best kind of questions to ask.
Ensure that if you are interviewing with another person that they have all the information that they need – CV's, application forms, questions, interview forms etc.
Set the scene
Begin with easy settling in questions to allow both you and the candidate to get comfortable, such as a brief welcome to the company, how they found you, introductions, interview details, etc.
Questioning technique
Use open questions that require your candidate to respond with a statement rather than a yes or no response. These often begin with – Who? What? When? Where? Why? How?
To gather a more in depth response or to follow up on a point you can use probing questions; "tell me more about that" or "what happened next" or "so what did you do in that situation".
If you want to confirm your understanding or want a simple response then use a closed question which just requires a yes or no response.
Don't be afraid to use silence in an interview, it allows the candidate to collect their thoughts and can also encourages the candidate to reveal more detail.
Steer away from leading questions; you gain nothing from prompting the candidate as to your preferred response.
The key to interviewing is being clear about what you are looking for; always compare candidates against the job description not each other. If you don't find the person you are looking for then re-advertise.  Don't be tempted to take on a person who isn't what you are looking for, you will only end up dealing with a problem later on!
Most of all relax, try and enjoy the interview; you will get more from the applicant and be able to 'sell' the job and company to them much more easily, making you that most important "employer of choice".
The following two tabs change content below.
Get more tips on interviewing, hiring, managing and engaging your employees. Dianne Shaddock is the President of Easy Small Business HR, Employee Hiring and Managing Tips and the author of the eGuides, "How To Supervise:  What Your Boss Never Told You Before You Took the Job", A Step-By-Step Guide For New and Seasoned Managers and "How To Find and Hire the Best Employees".
Latest posts by Dianne Shaddock (see all)