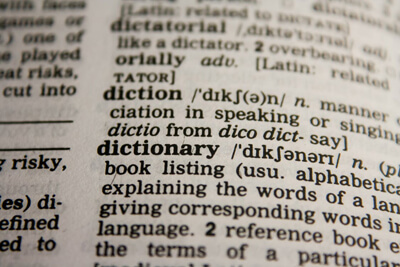 Ever wonder what the difference is between "terminating" an employee and "firing" an employee, or if there is any difference at all? Easy Small Business HR's "HR Dictionary" takes the mystery out some of the human resources jargon by highlighting some of the basic definitions of words most often used by those in the position to hire and manage staff. Some basic terms used by HR professionals when interviewing candidates. Below is a small sampling.
Behavioral Interview – an interview technique that requires that the person being interviewed provide specific examples that support their responses. The following is an example of a behavioral interview question: Share with me a mistake that you made in your last job. Describe the mistake, how you handled it and what you learned from the mistake?
Close Ended Question – A question that based on the phrasing, can be responded to by stating either "yes", "no", "sometimes", or some other very limited type of response. Close ended questions should be avoided whenever possible if the goal is to obtain detailed information about an applicant's experience and abilities.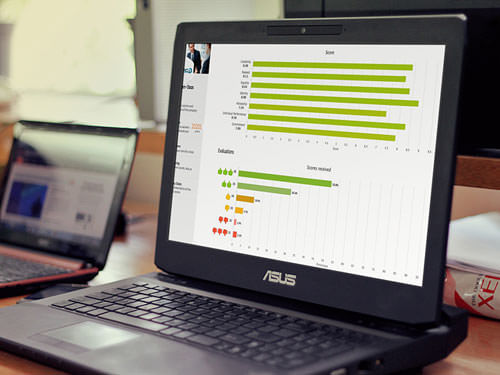 Working on improving employee engagement?
EPIC is an Employee Engagement software that gives you the tools and insights to create a workplace culture that encourages engagement, loyalty, and trust.
An example of a closed ended question might be: "Do you think that you can handle the fast paced nature of this job", or, Do you have good interpersonal skills?
Interview – a conversation between the interviewer and the interviewee which allows for the gathering of information on a candidates skills and experience. It is also an opportunity for the applicant to highlight their experience and communication skills as well as to learn more about a particular position or company.
Open Ended Question – A question that requires a detailed response from the applicant. An example of a open ended question might be: "Describe for me the process of creating a database, step by step"?
The following two tabs change content below.
Get more tips on interviewing, hiring, managing and engaging your employees. Dianne Shaddock is the President of Easy Small Business HR, Employee Hiring and Managing Tips and the author of the eGuides, "How To Supervise:  What Your Boss Never Told You Before You Took the Job", A Step-By-Step Guide For New and Seasoned Managers and "How To Find and Hire the Best Employees".
Latest posts by Dianne Shaddock (see all)