I love scouring the web for some of the most interesting employee hiring and management articles to date.
Honestly, there were too many articles to include in this post, but the 3 articles highlighted below seemed very relevant to the issues and concerns many managers and human resources professionals face day to day.
Must Read Article #1: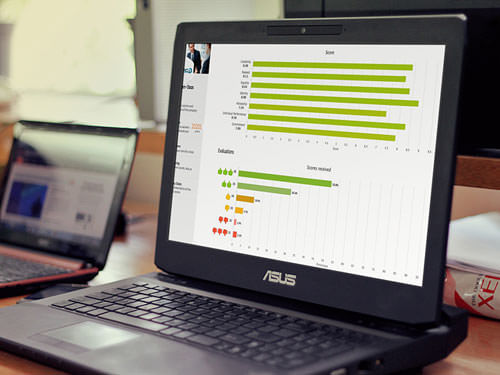 Working on improving employee engagement?
EPIC is an Employee Engagement software that gives you the tools and insights to create a workplace culture that encourages engagement, loyalty, and trust.
When interviewing candidates for jobs, do you think that your biases get in the way of your hiring decisions?
The article , "The Authentic Self: How Do You Know If You're 'Really' Racist or Sexist?" delves into how our unconscious biases may affect our opinions of people of other races, ethnicities and genders.
Must Read Article #2:
Several college professors recently won the Nobel Peace prize for their research on why unemployment is so high despite job growth: "What Would The Nobel Winners Do About The Job Crisis?"
Must Read Article #3:
Most companies want to hire employees who have the exact experience needed for their job openings. No one seems willing or interested in training new employees.
As employers, is it time for us to change our mind set?  With the increase in skilled labor jobs, and the rise in unemployment, should the "old school" method of training workers in order to get the skills that the company needs be the direction that companies should be taking?
The article: "How Companies Can Fill the Skilled Worker Gap — start training them again!" Offers an interesting perspective on the argument.
Happy reading!
The following two tabs change content below.
Get more tips on interviewing, hiring, managing and engaging your employees. Dianne Shaddock is the President of Easy Small Business HR, Employee Hiring and Managing Tips and the author of the eGuides, "How To Supervise:  What Your Boss Never Told You Before You Took the Job", A Step-By-Step Guide For New and Seasoned Managers and "How To Find and Hire the Best Employees".
Latest posts by Dianne Shaddock (see all)