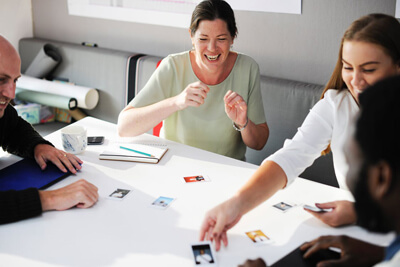 Most business owners and HR departments know the saying that a happy employee is also a productive one.
One well-known psychologist, Martin Seligman,claims that feeling of happiness is 60% dependent on your genetics and environment, while 40% depends on your attitude. The American Happiness Association offers similar numbers, saying 60% of a person's happiness is determined by genetics and demographics, while 40% is up to the person. For those looking to enhance a positive attitude in the workplace among employees, finding a way to encourage that 40% is vital.
Encouraging a Positive Attitude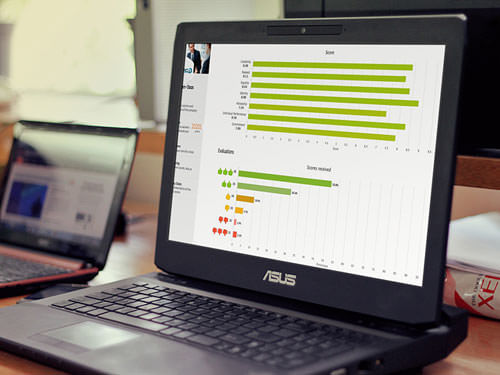 Working on improving employee engagement?
EPIC is an Employee Engagement software that gives you the tools and insights to create a workplace culture that encourages engagement, loyalty, and trust.
If you buy into Seligman's idea of how positivity yields productivity, you'll want to come up with programs that allow your employees to develop happier feelings. As shown in the accompanying infographic, the following five ideas are among the options to help employers in this arena.
1. Break time. Give employees an opportunity to "blow off steam" at work from time to time, giving them time to laugh together. Laughter releases endorphins in the brain, reducing stress. Through the process of seeing how individual employees interact with each other, you also may find groups who would make good teammates.
2. Encourage teamwork. As referenced above, encouraging teamwork is a great way to improve productivity. Creating teams of people who are happy together will also lead to teams who work well together and who are productive. Teams of people will become better listeners and will learn how to work together with others to complete tasks and achieve goals, resulting in more success for the company.
3. Exercise time. Encouraging a time for employees to exercise a few times a week can greatly improve attitudes around the office. As the infographic shows, exercising outdoors specifically will result in feelings of revitalization, increased energy levels, and reduced feelings of tension and depression.
4. Find enjoyable activities. Employers who can match an aspect of each job to the specific skills and desires of individual employees will find that employees are much happier. The ability to lose yourself in an enjoyable task will result in higher engagement and better productivity.
5. Give back. Encouraging employees to help others, either directly through working with other employees or through charitable work, will help the employees feel better about themselves. Giving back to others also contributes to improving the physical health of the volunteer.
Developing a Grateful Attitude
Through these steps designed to creating positivity among employees, you'll eventually help them feel more grateful. This can be a difficult feeling to encourage in anyone, as slogging through the daily grind of work and family life can leave people feeling overwhelmed. It's easy to forget about the many good things in life when a few things go wrong.
But one study conducted by UC showed that people who take the time each day or each week to take inventory of the things for which they're grateful tended to be happier and to have a positive attitude. The study encouraged people to keep a weekly journal of things that make them grateful.
Most people want to have a happy life, and they want to be grateful for the things they have. If employers are able to give their employees a nudge in the direction of positivity with some of the suggestions in the infographic, the end result will be happier employees who are more productive, which should be the ultimate goal for everyone involved!