Companies put quite a bit of time, money and effort into the recruitment and hiring process. But once the ideal candidate has been hired, all of the energy that was put into finding and hiring the "ideal" candidate suddenly dissipates. There is very little effort invested in employee development and retention once the employee walks through the company door.
Have you heard the adage "Employees leave managers, not companies"? Employees will leave if their career development needs are not being met because their supervisor does not support their development.
In fact, many managers take a "don't ask, don't tell' approach when it comes to their employees' job satisfaction. There almost seems to be a checklist that lulls some managers into complacency: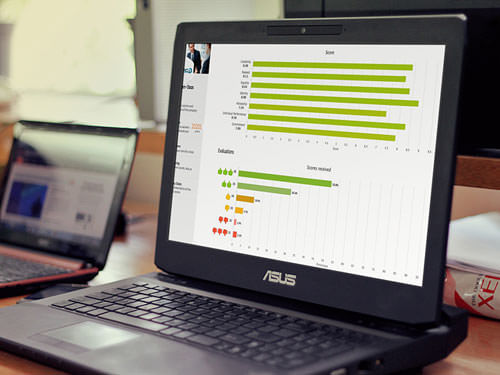 Working on improving employee engagement?
EPIC is an Employee Engagement software that gives you the tools and insights to create a workplace culture that encourages engagement, loyalty, and trust.
Is the work getting done? Yes. Check.
Is anyone complaining? No. Check.
Are my employees content? Yes. Check.
The checklist is complete and the assumption is made that all is well. Then comes the resignation letter and these same managers are caught off guard when they learn that their best employee is leaving for career growth opportunities with another company. Once again, the reactive cycle of posting the job opening, finding candidates, interviewing and starting the reference checks begins.
Turnover is inevitable, but you can make the most of the staff that you have right now by practicing a few proactive employee retention strategies.
Strategy #1: Get to know your employees. Specifically, take the time to learn what motivates them on the job. Is it taking on a new project? Making presentations on pertinent business topics? Maybe it is learning a new piece of software. Find out what motivates your staff in ways that will make their jobs that much more interesting and that feeds their interest in ongoing career development.
Strategy #2: Push employees outside of their comfort zone. Once you have a sense of what motivates your staff, help them to spread their wings. Not every employee will be interested in doing more than what is reflected on their job description but you do have those direct reports who want to be stretched. Give them that opportunity to be challenged within the confines of your business goals.
Strategy #3: Don't try to hang on to staff who have already made a decision to leave. Actually more of a tip than a strategy. A big mistake that many managers make is to try to retain employees who have announced their resignation by throwing more money or other perks at them. Most of the time, it is too little, too late and employees are left to wonder why it took a resignation letter to get an increase in salary or more challenging projects. It is a short term reactive strategy. In many cases, the reason that precipitated the resignation has not disappeared and your employees days at the company are still numbered.
You won't be able to keep your best employees forever and you should never expect to. Communicating with staff to learn what drives them and then investing the time, energy and resources to keep your employees engaged and growing will keep turnover at bay.
The following two tabs change content below.
Get more tips on interviewing, hiring, managing and engaging your employees. Dianne Shaddock is the President of Easy Small Business HR, Employee Hiring and Managing Tips and the author of the eGuides, "How To Supervise:  What Your Boss Never Told You Before You Took the Job", A Step-By-Step Guide For New and Seasoned Managers and "How To Find and Hire the Best Employees".
Latest posts by Dianne Shaddock (see all)