Most managers understand that it is illegal to ask personal questions when interviewing applicants – but often forget that the same rules apply to their employees under certain circumstances. 
It's normal to make small talk and chat about your weekend, but when you are the person in charge, delving too deeply into your employees personal lives, no matter how innocently, can be risky.  To make sure that you are not infringing upon your employees' rights in a way that can be interpreted as an invasion of their privacy, (or as ammunition to use against them if the working relationship goes sour), proceed with caution.  Here are a few things to keep in mind.
1. Tread lightly when discussing personal and/or family matters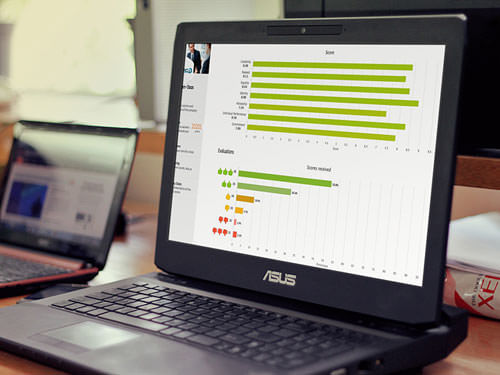 Working on improving employee engagement?
EPIC is an Employee Engagement software that gives you the tools and insights to create a workplace culture that encourages engagement, loyalty, and trust.
As with applicants during the pre-employment process, avoid asking about your employees personal information as part of "friendly" conversation. Topics like their marital status, or how many kids they have are common small talk questions, but coming from one's supervisor, these questions can take on new meaning in situations where an employee is extremely private or is having difficulty at work.  It's fine to ask how the family is doing, or whether someone enjoyed their weekend.  Just be careful not to ask detailed questions that may appear as if you are prying.  This is especially true when asking about an employee's health.
2. Be careful when requesting credit checks or background checks

If an employee will be handling money for your business, it's natural to want to know that there are no issues with credit. Federal law allows an employer to run credit checks on a worker if the employee has agreed and as long as the employer complies with the Fair Credit Reporting Act. Keep in mind that not all states allow employers to obtain credit information. Eight states where it is not legal to an employee credit check are: Illinois, Connecticut, Maryland, Oregon, California, Hawaii, Vermont and Washington.
3. Be careful when restricting social media usage
According to the National Labor Relations Board, (NLRB), employees should be free to exercise their First Amendment right of free speech in the workplace. This means that you may not be able to stop your employees from venting out their frustrations about the company through social media; however you can restrict workers from sharing confidential information about the company, their fellow employees and clients. You can use the Operations Management Memo issued by the NLRB to create a social media policy for your company.
Remember, it's all about using common sense when dealing with staff.  You can mix business and social while at work; you just need to be conscious of where to draw the line.
The following two tabs change content below.
Get more tips on interviewing, hiring, managing and engaging your employees. Dianne Shaddock is the President of Easy Small Business HR, Employee Hiring and Managing Tips and the author of the eGuides, "How To Supervise:  What Your Boss Never Told You Before You Took the Job", A Step-By-Step Guide For New and Seasoned Managers and "How To Find and Hire the Best Employees".
Latest posts by Dianne Shaddock (see all)