Employee productivity – how to maintain it and how to increase – it will always be important to management. We know that we need for our employees to produce for the health and success of the company.
The mistake that we often make is that we complicate the process of making sure that our staff are productive by issuing ineffective mandates, or by micromanaging how and when the work gets done; tactics that only frustrate most employees who don't need your cajoling to do well.
Keeping things simple and still being transparent is actually a better way to kick start employees who may be less productive, and energize staff that don't need hand holding to continue on the right track.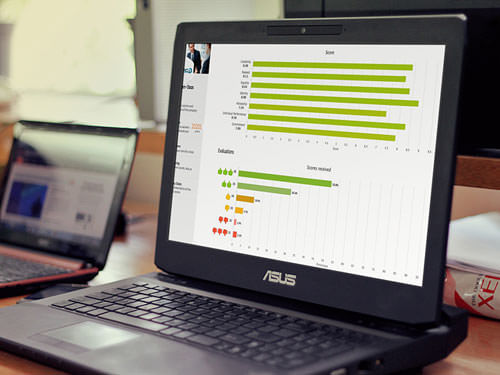 Working on improving employee engagement?
EPIC is an Employee Engagement software that gives you the tools and insights to create a workplace culture that encourages engagement, loyalty, and trust.
Positive Working Environment
It may sound cliche to highlight that communication is one of the keys to a productive work environment, but it's true. Being communicative will help you to monitor and maintain higher levels of productivity. It will also help you to identify and address real issues that may negatively affect productivity.
Performance Feedback
Your staff need to know that you appreciate the work that they do. You may be surprised that most employees really want to know what you think. They also want you to acknowledge their efforts. Offer guidance and praise, when appropriate.
Support Staff Education
Identify opportunities for training that will enhance productivity. Support training inquiries that employees bring to your attention if it will enhance their work and your budget can support it. Well trained employees = highly productive employees.
Every company is unique so the challenges to productivity in your organization may vary. Try these strategies, or determine the areas where your employees are struggling and then come up with a strategy that will work for your company. Just remember to KISS, (Keep It Simple Supervisors).
Learn the 6 best practices for building high performing teams. Get your free newsletter
The following two tabs change content below.
Get more tips on interviewing, hiring, managing and engaging your employees. Dianne Shaddock is the President of Easy Small Business HR, Employee Hiring and Managing Tips and the author of the eGuides, "How To Supervise:  What Your Boss Never Told You Before You Took the Job", A Step-By-Step Guide For New and Seasoned Managers and "How To Find and Hire the Best Employees".
Latest posts by Dianne Shaddock (see all)