Two recent lawsuits against BMW and Dollar General illustrate the kind of trouble that companies can inadvertently get into when conducting employee background checks. The Equal Employment Opportunity Commission (EEOC) on June 11 accused both companies of using information from criminal background checks to illegally discriminate against black employees at their companies.
In the case of BMW, the complaint stemmed from an incident in which the luxury car maker asked contract workers at its facility in Spartanburg, South Carolina to reapply to a new contractor in order to keep their jobs. About 88 employees subsequently lost their jobs after the new contractor discovered negative information about them in their criminal background reports. More than 60 percent of the contract workers who were not rehired were African-American. In Dollar General's case, the EEOC accused the company of acting illegally when it fired two black workers based on information in their criminal background records. One of the workers was fired over a six-year old felony conviction while the other was fired over a mistaken conviction report.
Inadvertent liability exposure
In both incidents, the EEOC held that the companies had acted in a discriminatory manner against African American workers. Because the rates of arrests and incarceration tend to be higher for African-Americans compared to their overall population size, blacks tend to suffer disproportionately in situations were background checks are required, the EEOC said in its complaints. So even though Dollar General and BMW might have been officially race neutral, their background check policy had a greater negative impact on black workers than others, the EEOC noted.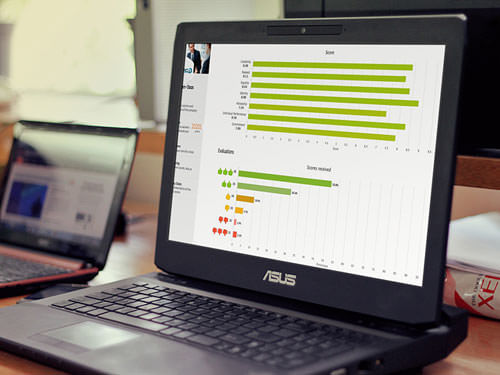 Working on improving employee engagement?
EPIC is an Employee Engagement software that gives you the tools and insights to create a workplace culture that encourages engagement, loyalty, and trust.
Understanding CORI reform
The lawsuits are a sobering reminder of the care that companies need to take when conducting background checks. As an employer, you are entirely within your rights to require CORI check(s) of everyone you hire. However, you need to know how to check criminal background in a non-discriminatory manner. A job applicant with a CORI record has certain rights that you will need to respect as an employer.
For instance, if you fire an employee because of a criminal record, you will first need to provide that individual with a copy of the report before you can even start asking questions about the information in the record, according to MassLegalHep.org. Similarly, under reforms to CORI that were enacted in 2010, employers cannot ask job applicants about criminal information in the first application. CORI subjects also have the right to ask for and inspect their own records, according to the American Civil Liberties Union. Under the new reforms, CORI subjects have the right to file a compliant with the Criminal Record Review Board regarding any perceived violation of their rights.
The following two tabs change content below.
Get more tips on interviewing, hiring, managing and engaging your employees. Dianne Shaddock is the President of Easy Small Business HR, Employee Hiring and Managing Tips and the author of the eGuides, "How To Supervise:  What Your Boss Never Told You Before You Took the Job", A Step-By-Step Guide For New and Seasoned Managers and "How To Find and Hire the Best Employees".
Latest posts by Dianne Shaddock (see all)