Small businesses run on people power. Employing those people, however, requires business owners and managers to meet a number of obligations outlined by the Fair Labor Standards Act. Here is part two of our guide to employer record keeping requirements.
You may keep records by any method you choose.
Although the Fair Labor Standards Act dictates which records you must maintain, it's less particular about how you keep them. The only requirement is that the data is clear and accurate. In fact, the law specifically states the records must be accurate.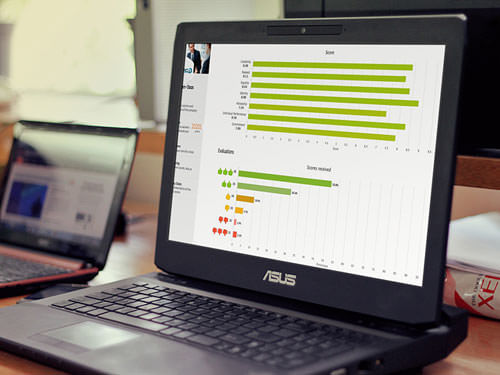 Working on improving employee engagement?
EPIC is an Employee Engagement software that gives you the tools and insights to create a workplace culture that encourages engagement, loyalty, and trust.
When it comes to employer record keeping requirements regarding timekeeping, you have the freedom to choose a method that is right for your unique business situation, whether that entails paper time sheets or an online time clock. For more information about timekeeping methods, check out Tracking Employee Time: Employer Responsibilities.
You must keep records for workers on fixed schedules, too.
Even if employees work on a fixed schedule, recordkeeping requirements say you must maintain a record of that exact schedule and indicate that the employee worked during those hours. However, employer record keeping requirements state that when a worker deviates from that schedule, for example, by working for a longer or shorter period than they normally would, you must record the number of hours actually worked.
You must notify employees about the Fair Labor Standards Act provisions.
As a business owner, you're required to inform employees about the provisions of federal employment laws. Get a free official poster by contacting your local Wage and Hour Division office or by downloading it for printing from the Department of Labor.
Invest the time to fulfill your recordkeeping requirements.
Keeping employee records will definitely not be the most thrilling part of your work day; but it is necessary. Good documentation will keep you in compliance with the Fair Labor Standards Act and protect you from employee suits involving wage and hour allegations.
For complete information about federal guidelines regarding wages, employer record keeping requirements, and other employment issues, visit the Department of Labor's Wage and Hour Division.
In case you missed it, check out Employer Record Keeping Requirements Facts, Part 1.
FREE Related Resources
Stay abreast of the latest legal challenges and issues that employers face with Legal Alert For Supervisors. Request your free newsletter
The following two tabs change content below.
Get more tips on interviewing, hiring, managing and engaging your employees. Dianne Shaddock is the President of Easy Small Business HR, Employee Hiring and Managing Tips and the author of the eGuides, "How To Supervise:  What Your Boss Never Told You Before You Took the Job", A Step-By-Step Guide For New and Seasoned Managers and "How To Find and Hire the Best Employees".
Latest posts by Dianne Shaddock (see all)