Employee information? Check. Wage records? Check.
As an employer, you know that you're responsible for keeping a variety of records, and that includes records regarding employees time. But exactly what does that mean? This FAQ guide is designed to help small business owners figure out the what's, why's, and how's of attendance time tracking, from how long to retain records to investing in time tracking software.
When it comes to the responsibility of employer record keeping, what are my obligations?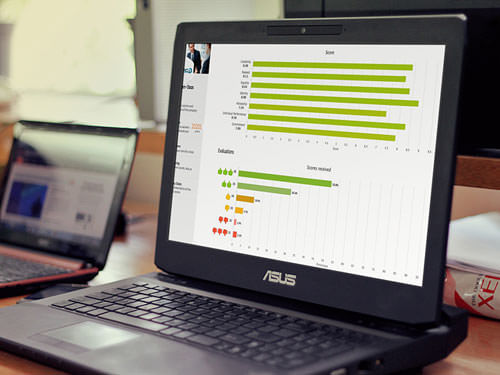 Working on improving employee engagement?
EPIC is an Employee Engagement software that gives you the tools and insights to create a workplace culture that encourages engagement, loyalty, and trust.
The FLSA (Fair Labor Standards Act) requires employers to retain records regarding employees time, including the number of hours he or she works each day and how many total hours the employee works each week.
How long should I keep records regarding employees time?
Any record that is used for wage computations, such as time cards, work tickets, work and time schedules, etc., must be kept for two years, according to FLSA guidelines.
Do I need to use a certain method to keep employees time records?
You're free to choose any method you like provided it is complete and accurate, says the FLSA. Here are a few methods other employers have used:
Manual attendance time tracking- Yes, old-school paper and pencil will work just fine; however, expect to make regular manual checks and verifications to ensure the numbers are correct. Some companies view manual timekeeping records as a "friendly" way to track employees time, but it can be cumbersome and inaccurate.
Time tracking Software – This automated method of attendance time tracking typically involves the worker entering a password into a computer. Since entry is via password, it reduces the chance that a co-worker is able to clock in or out for a colleague. Tracking systems may also be accessible to mobile devices, making them an ideal choice for telecommuters.  As a bonus, time tracking software may offer reporting features that give business owners and managers the insights needed to increase staff efficiency and reduce payroll costs.
Online time clocks– These allow employees to record timesheets on the web. Because these systems are web-based there is no need to overhaul existing infrastructure. Like time tracking software, it may also offer reporting features. Other features that may be included with online time clocks are the ability to send email reminders to employees who haven't submitted timesheets, the ability to track mileage, and supervisor approval for timesheets.
Overall, automated systems are more accurate and, although you can expect an initial investment, they are less expensive over time because they eliminate costs associated with data entry and the errors that sometimes come with it.
No matter which method of tracking employees time is right for your company be sure to outline clear and strict disciplinary policies for employees or supervisors who abuse the system.
Do I have to keep records for employees on fixed schedules?
Yes. According to the FLSA, you must keep records that indicate the exact schedules of those employees and you must indicate if they followed that schedule. If an employee works for a longer or shorter period than the schedule shows you must record the number of actual hours worked.
Protect your business by making sure you're compliant with attendance time tracking requirements.
The responsibility of employer time tracking falls on the shoulders of business owners. Whether you choose time tracking software or online time clocks, invest the time in finding the right system for tracking and maintaining employees time.
The following two tabs change content below.
Get more tips on interviewing, hiring, managing and engaging your employees. Dianne Shaddock is the President of Easy Small Business HR, Employee Hiring and Managing Tips and the author of the eGuides, "How To Supervise:  What Your Boss Never Told You Before You Took the Job", A Step-By-Step Guide For New and Seasoned Managers and "How To Find and Hire the Best Employees".
Latest posts by Dianne Shaddock (see all)