Got records? The Fair Labor Standards Act says that, as an employer, you need to have them. Employer record keeping requirements aren't complicated; but they are necessary to ensure your small business is compliant with federal regulations.
What is the Fair Labor Standards Act (FLSA)? It's a federal law that sets employment standards for a range of issues, from minimum wage to overtime pay.
The law dictates that employers are obligated to keep certain records pertaining to workers.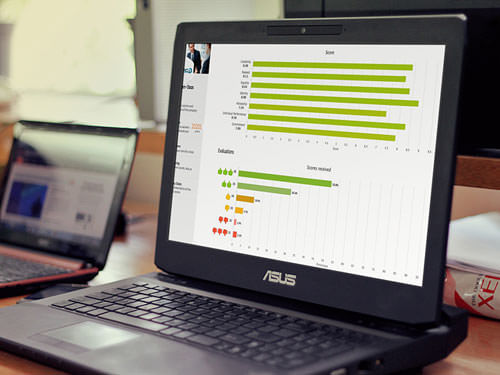 Working on improving employee engagement?
EPIC is an Employee Engagement software that gives you the tools and insights to create a workplace culture that encourages engagement, loyalty, and trust.
The recordkeeping requirements say that employers must collect and maintain the following basic records for each employee:
Full name and Social Security number
Full address (remember the zip code!)
Birth date, if the employee is younger than 19
Gender
Occupation
In addition, the Fair Labor Standards Act outlines the data employers are required to keep regarding wages and hours worked. Here are the employer record keeping requirements:
Time & day of the week the employee's work week begins
Number of hours worked each day
Total number of hours worked in each work week
Basis for the worker's wages (For example, note if the employee is paid $10.00/hour, $400/week, or the rate paid for piecework.)
Regular pay rate per hour
Total daily or weekly regular time earnings
Total overtime earnings for the work week
Additions or deductions from the worker's wages
Total wages paid each pay period
The date the worker was paid and the pay period covered by that payment
Records must be retained for a specific time period.
Employers can't purge records whenever they need to free up files or disk space. The Fair Labor Standards Act says employers must keep the records at the workplace or a central records office for inspection by a representative of the U.S. Department of Labor Wage and Hour Division.
Which employment records do you need to keep and for how long?
Keep payroll records, collective bargaining agreements, sales and purchase records for at least 3 years.
Keep records that pertain to wage computations for at least 2 years. Examples of wage-related data include time cards, work & time schedules, wage rate tables, piecework records, and records of additions/deductions from wages.
Is your business in compliance with recordkeeping requirements?
Businesses who do not meet employer record keeping requirements are in violation of the Fair Labor Standards Act. What's more, poor record keeping may expose your company to liability if it's accused of wage and hour violations. Don't open yourself up to FLSA violations or expensive liability.
Read: Employer Record Keeping Requirements Facts, Part 2.
FREE Related Resources
Stay abreast of the latest legal challenges and issues that employers face with Legal Alert For Supervisors. Request your free newsletter
The following two tabs change content below.
Get more tips on interviewing, hiring, managing and engaging your employees. Dianne Shaddock is the President of Easy Small Business HR, Employee Hiring and Managing Tips and the author of the eGuides, "How To Supervise:  What Your Boss Never Told You Before You Took the Job", A Step-By-Step Guide For New and Seasoned Managers and "How To Find and Hire the Best Employees".
Latest posts by Dianne Shaddock (see all)