Transcript of ESBHR Podcast #20: Making The Job Offer
Listen to the audio
So you've made it this far! Congratulations! In previous podcasts, I walked you through several steps which included: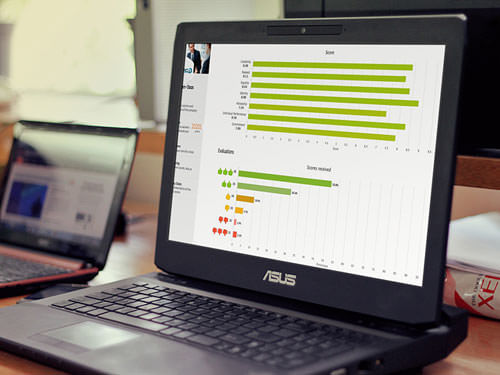 Working on improving employee engagement?
EPIC is an Employee Engagement software that gives you the tools and insights to create a workplace culture that encourages engagement, loyalty, and trust.
Preparing the job description

Writing your interview questions

Determining an appropriate salary; a salary that is fair and equitable.
I can't emphasize the "fair and equitable" part of the salary offer enough.
Don't play games with the candidate by offering an artificially low salary just to see if you can get away with it. Whenever possible, offer your job candidates what is appropriate for the job market and appropriate for your company.
If there are financial reasons why you can't offer a competitive salary, think about other ways that you can supplement a salary that is lower than what might be normally paid in your region and be up front with your job candidate about the offer.
Some other things to think about are allowing employees to work flexible schedules, or work from home.
Now it's time to make the job offer.
Give your final candidate a call and extend the job and salary offer, but keep in mind that your candidate may want to negotiate.
If the salary is not negotiable, it's a good idea to tell the candidate that up front as part of the job offer, keeping in mind that you should be sensitive in the way that you communicate the message.
If the candidate's salary is negotiable, think about how much more additional salary you would be willing to pay.
After making the offer and sharing any details such as the work schedule or benefits, ask your candidate if they have any questions. You should also extend them the courtesy about thinking about the offer. After all, they've likely waited days, often weeks to hear back from you and it's likely that they candidate will want to discuss the job offer with someone, or at least think about it before letting you know of their decision.
There is a tendency to become concerned when a candidate wants a day or two to think about the offer.
Don't assume that it's because the candidate isn't interested in the job.
You should always try to have a second and a third choice candidate in the wings in the event that the person that you extend the offer to does not accept your job offer.
If you've followed the steps for interviewing and hiring candidates that I outlined earlier, all of your final candidates should be strong candidates that you should feel confident in extending an offer to should your first choice decline your job offer.
If your applicant does decline the offer, be sure to find out why. Feedback is extremely important and can go a long way in helping you tweak the job or salary if necessary.
Once an offer is made and has been accepted, let the candidate know what the next steps are in the hiring process. Some tips on what you may want to discuss with the candidate after your offer has been accepted include:
Confirming a start date and time

Reviewing their work schedules
You should also send your new employee a confirmation letter that includes the details of your job offer such as the job title, the work schedule, and salary.
The confirmation letter is a great place to include any other details that you feel that an employee should know prior to their first day, including whom to contact if they should have any questions prior to starting.
And your done!
Thanks for sharing your time with me today. Be sure to watch out for the next podcast/transcript where I will be sharing with you information on new employee orientation and a new hire checklist that can be modified for any business.
The following two tabs change content below.
Get more tips on interviewing, hiring, managing and engaging your employees. Dianne Shaddock is the President of Easy Small Business HR, Employee Hiring and Managing Tips and the author of the eGuides, "How To Supervise:  What Your Boss Never Told You Before You Took the Job", A Step-By-Step Guide For New and Seasoned Managers and "How To Find and Hire the Best Employees".
Latest posts by Dianne Shaddock (see all)