Kids and pets. You've gotta love 'em!
I've consulted with supervisors and their employees on a variety of workplace issues for more years than I care to admit. Several companies later, I've learned that each business has its own unique set of workplace challenges and issues, although there are many issues which are commonplace regardless of the organization.
Despite this commonality, there is one topic that always fosters an interesting debate: employees who bring their kids or pets to work, and the company's position on this subject.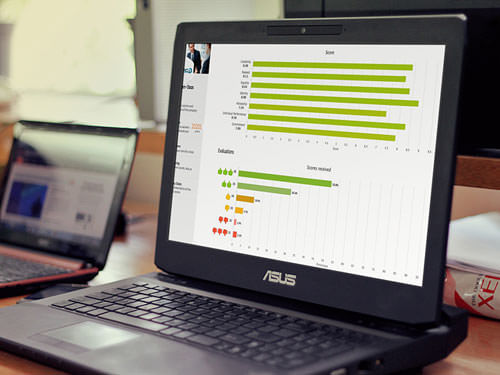 Working on improving employee engagement?
EPIC is an Employee Engagement software that gives you the tools and insights to create a workplace culture that encourages engagement, loyalty, and trust.
Managers usually take one of two positions when it comes to kids and pets in the workplace. Some managers feel that it's "not a big deal" as long as the work gets done. Then, there is the other group of managers who believe that it is inappropriate at the very least and a possible liability to the organization. What are some of the pros and cons for businesses who allow employees to bring in animals or kids into the workplace?
Pros:
Fosters a Flexible, Supportive and Non-Traditional Work Environment
Employees want flexibility in the workplace. Flexibility means different things to different people, but for some employees, workplace flexibility means allowing them to bring their child or a beloved pet into the office. There are managers who view this as an employee's willingness to get the job done no matter what the circumstances. Some feel that the employee will be more productive if they are not worried about a pet that is at home alone, or if their staff member does not have to stay out of the office to care for a child.
This type of flexibility is often important for small businesses that place a high value on not just productivity but who also on the workplace culture. It's important for many businesses that their employees' perception of the workplace is one that is supportive to the needs of its staff, and this includes allowing pets and kids.
Cons:
Reaction and Perception of Other Staff Members
Not all people feel comfortable around animals. There may be individuals who have a fear of animals or who are allergic to certain pets.
Some employees may perceive that co-workers with children are receiving preferential treatment while other staff members may believe that colleagues who are caring for children or pets in the workplace aren't working as hard. How can they be if a child or a pet distracts them from their work? These same employees may believe that they are working twice as hard to cover the work that their co-worker isn't doing because they have brought a child or a pet to the office.
Liability Issues
If a child or pet is injured on company property, the company could possibly be liable, despite who is at fault. There may also be city, state, or federal regulations that prohibit "non-workers" on the premises in certain workplace situations due to safety or licensing issues.
Bottom line– the best policy is to analyze in advance what your company's position is on allowing employees to bring children or pets to work. There are likely more pros and cons that you will need to consider based on the circumstances specific to your company.
Once you've made your analysis, write a policy that addresses the company's position on bringing children and pets to work; whether the decision is to allow it or not. Make sure that your employees are made aware of the company policy.
If your organization's position is to allow children and pets in the workplace, check with an employment lawyer as well as the appropriate state and local officials so that you have a clear understanding of any potential liability your company may face. Use this information to craft a very simple, but clear policy, which outlines your expectations as well as any restrictions to your policy.
The following two tabs change content below.
Get more tips on interviewing, hiring, managing and engaging your employees. Dianne Shaddock is the President of Easy Small Business HR, Employee Hiring and Managing Tips and the author of the eGuides, "How To Supervise:  What Your Boss Never Told You Before You Took the Job", A Step-By-Step Guide For New and Seasoned Managers and "How To Find and Hire the Best Employees".
Latest posts by Dianne Shaddock (see all)