It can be a bit confusing when it comes to deciphering the rules related to which employees should be tracking their time worked daily versus salaried, versus who should be paid overtime… Here's a quick summary with important resources that can help you to get up to speed.
Let's start with the basics:
Exempt, Non Exempt and Overtime Eligible Department of Labor Definitions
Exempt Employees: An exempt employee is one who is not entitled to the minimum wage or overtime pay protections of the Fair Labor Standards Act, (FLSA).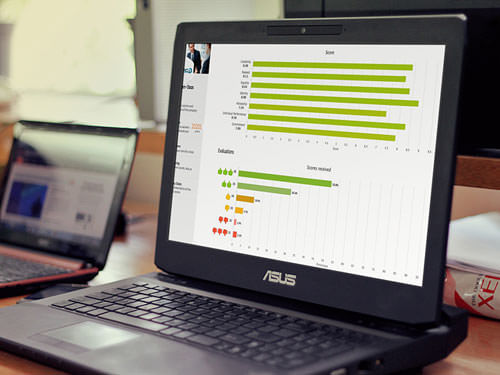 Working on improving employee engagement?
EPIC is an Employee Engagement software that gives you the tools and insights to create a workplace culture that encourages engagement, loyalty, and trust.
Non-Exempt: An employee who is entitled to the minimum wage and/or overtime pay protections of the FLSA.
Overtime Eligible: "Time actually worked beyond a prescribed threshold."
Timekeeping For Exempt and Non-Exempt Staff
Generally speaking, exempt staff is salaried and generally are not required to track their time but there are some exceptions to this rule.
According to the FLSA, some employees may only be exempt from minimum wage requirements while others are exempt from overtime pay only. The type of work that an employee does in a given week may also determine whether they are exempt or non-exempt at any given time.
Here's a great resource that will help you to better navigate the murky waters of timekeeping for your exempt and non-exempt staff: http://webapps.dol.gov/elaws/whd/flsa/screen75.asp
Other helpful resources include:
Overtime Pay: http://www.dol.gov/whd/overtime_pay.htm
Understanding the Fair Labor Standards, (FLSA): http://www.dol.gov/whd/flsa/index.htm
Timekeeping and Record Keeping: http://www.dol.gov/whd/regs/compliance/whdfs21.pdf
The following two tabs change content below.
Get more tips on interviewing, hiring, managing and engaging your employees. Dianne Shaddock is the President of Easy Small Business HR, Employee Hiring and Managing Tips and the author of the eGuides, "How To Supervise:  What Your Boss Never Told You Before You Took the Job", A Step-By-Step Guide For New and Seasoned Managers and "How To Find and Hire the Best Employees".
Latest posts by Dianne Shaddock (see all)