This article is a guest contribution, courtesy of SkyPrep, a LMS software and elearning software that currently has over 150,000 registered users.
HR managers play a large role in how a company functions. They are also responsible for creating changes within the company that are designed to increase productivity, boost sales and improve safety awareness. Creating positive change comes from the seamless transition from effective training to efficient implementation.
Streamlining Productivity in the Workplace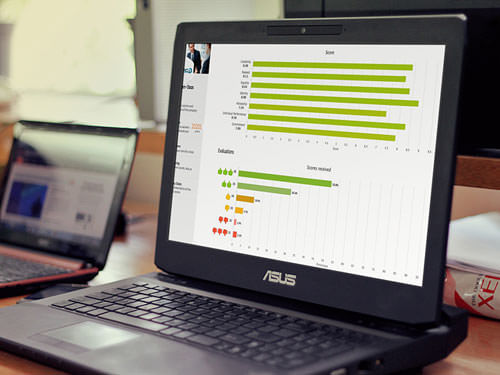 Working on improving employee engagement?
EPIC is an Employee Engagement software that gives you the tools and insights to create a workplace culture that encourages engagement, loyalty, and trust.
When an HR manager offers employee training programs to, not only allow the employee to improve, but also to create a better working environment. By changing the internal workings of the company, it becomes more streamlined and productivity is increased. Newer techniques can be added to already efficient systems to further enhance their operation.
Increased Sales
• Given the proper employee training tools and techniques, a sales associate can boost their numbers exponentially. Trends in sales and marketing are constantly changing. In that aspect, the techniques used by the sales team need to change to keep up with the times. Continuing education, especially when it comes to sales and marketing, can increase a company's presence as well as attract new clients.
Safer Work Environment
• Safety programs provide employees with the necessary tools to maintain a safe and productive work environment. CPR and first aid classes give employees a chance to give back to other members of the work force. It also provides them with a sense of accomplishment knowing that when they are certified with those skills, they will be able to make a difference in someone's life both at work and in public. Many insurance companies will offer better rates and premiums to businesses that promote safety through various types of employee training programs. A safer work environment means fewer injuries and claims and less money spent on workman's compensation payouts.
Boost Moral
• An informed employee is a productive employee. If an employee is offered skills test training in an attempt to teach them more about the company and other jobs within that company where they can excel, they are more motivated to work harder and be more positive in the process. Employees understand that when a company invests in them through training or offers of advancement, they are appreciated and valued. This creates an employee who has a better attitude toward their job and the company they work for. It also shows in the work environment. Positive employees creates a productive work environment where everyone strives to help one another.
Increased Desire for Advancement
• Employees who are offered various types of employee training classes begin to feel as if they have more to offer the company. They will often seek out job opportunities from within their own department, instead of looking for jobs outside the company. It is also true that companies who offer training programs that involve policies and procedures, safety skills and specific types of skills training will look to their own work force before advertising publicly that new positions are being filled.
Employee Training Platforms
Employee training programs that are used to implement change within a company will continue to produce effective results for years to come. Any cost that is incurred will be paid for several times over by increased productivity and safer, more positive environment. Project management teams can benefit from training programs that teach how to initiate, plan, execute and monitor a new process or system.
When it comes to making major changes within the company and how it functions, the programs provide the tools that help manager plan for a smooth transition. Managing the change by evaluating progress will help to catch mistakes or glitches as they present themselves. Throughout the implementation of the new process or system, continually reinforcing and strengthening it will keep it moving forward. Through every step of the change, the company will be closely monitoring how things within the company work. If small changes need to be made, they can be performed as needed without fear of halting the entire operation.
When it comes to safety and health management, a company must continually be willing to change practices that over time, may become outdated. As new rules and regulations are put into practice through OSHA and other government agencies, companies must learn to keep up and change the way safety is perceived within the company. Managers at all levels of the company must be willing to improve the conditions within the company by taking whatever steps are necessary. With the proper training programs, changes can be made that improve the overall function of the company as a whole.
Sources:
https://skyprep.com/employee-training
http://www.redcross.ca/what-we-do/first-aid-and-cpr
http://trainingtoday.blr.com/employee-training-topics/Employee-Training