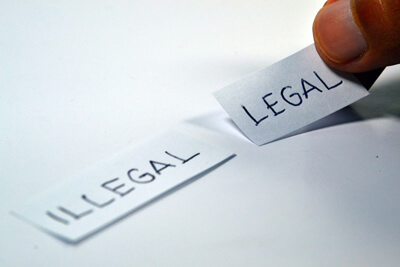 There is a very thin line between having a workforce that is all-inclusive by taking steps to ensure a diverse workforce versus potentially overstepping the boundary between creating a more diverse workforce and illegal discrimination of applicants and employees who do not fit the diversity descriptors most closely associated with diversity in the workplace:  Underrepresented minorities, women, LGBT and transgender individuals, as well people with disabilities.
Here's some food for thought for employers who want an all inclusive and diverse workforce but don't want to be unintentionally discriminatory in their hiring and management practices.
The Business Case For Diversity and Inclusion
The problem many organizations are facing is how exactly to achieve diversity in the workplace and not be considered discriminatory. Most employers understand the business case for diversity and inclusion. Business case aside, many employers choose to be sensitive to the diversity of their workforce because it is the right thing to do.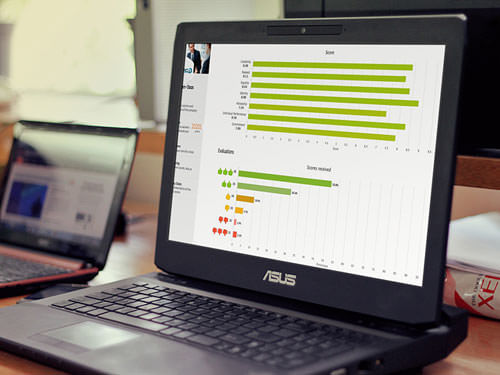 Working on improving employee engagement?
EPIC is an Employee Engagement software that gives you the tools and insights to create a workplace culture that encourages engagement, loyalty, and trust.
A diverse and inclusive organization is one that has representation at all levels which in turn enriches the organization because of the ability to incorporate into business practice and outcomes the wide range of opinions and  experiences of your staff. You can diversify your company without disregarding applicants who don't fit the broadly employed criteria for diversity.
Recruitment Outreach
One of the best ways to manage diversity and to ensure a fair an open process for all candidates is to take a balanced approach to recruitment outreach. That means posting your jobs with schools, organizations, associations, and job boards that target a wide range of potential applicants of a variety of backgrounds. Don't take the "I need to fill a quota" approach to diversity. Make sure that your outreach is expansive so that your recruitment is all-inclusive. Yes, you can target women specifically if you are trying to increase your pool of women in a job category that is traditionally male dominated, but that does not mean that you should disregard posting the job in areas where males who may also be interested in the type of role that you are recruiting for may be looking. At the point that you are deciding who to bring in for interviews, you should be considering a pool of all of the most qualified candidates whether those candidates are male or female. The key is to make sure that the pool is diverse through broad outreach.
Remove Unnecessary Barriers to Entry
I've worked at organizations where the company has required a master's level degree for an entry-level administrative support role. The person answering the phones, preparing documents, and scheduling appointments does not need to have a master's degree to perform the job well. This is an unnecessary barrier to entry that can eliminate a number of qualified applicants and be unintentionally discriminatory. When developing job descriptions, be mindful of job requirements that are not necessary to perform the job well.
Focus on Retention
Employers often focus so much energy on finding good candidates that they often neglect retaining the employees that they have.
Once you've hired an employee, your business practices, company culture and management interactions will either entice your employees to stay or send them packing. Work on building an organization that employees want to work in. You won't be able to keep staff forever, but anything that you do to engage and retain employees will go along way towards employee satisfaction, positive word of mouth and hopefully employee referrals.
The following two tabs change content below.
Get more tips on interviewing, hiring, managing and engaging your employees. Dianne Shaddock is the President of Easy Small Business HR, Employee Hiring and Managing Tips and the author of the eGuides, "How To Supervise:  What Your Boss Never Told You Before You Took the Job", A Step-By-Step Guide For New and Seasoned Managers and "How To Find and Hire the Best Employees".
Latest posts by Dianne Shaddock (see all)