If your small business is interested in starting diversity initiatives similar to larger corporations, but you don't know where to start, take note.
Here's the simple sauce: the best general practices as it relates to employee professional development that currently exist in many organizations dovetails nicely with strategies for professional development of diverse staff.
You don't necessarily need to have set aside programs. What you can do is to make a concerted effort to always target professional development initiatives to all high potential staff, which includes your diverse staff.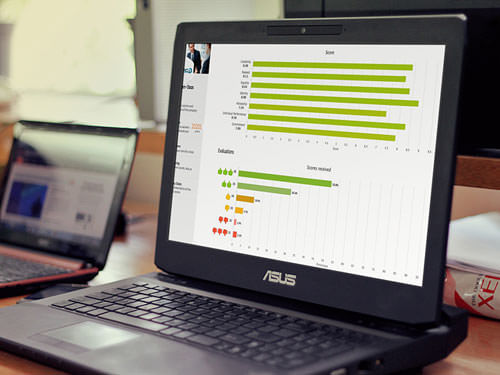 Working on improving employee engagement?
EPIC is an Employee Engagement software that gives you the tools and insights to create a workplace culture that encourages engagement, loyalty, and trust.
This seems pretty straightforward but what can sometimes occur is that managers will target people that they know, or rely on referrals from others that they know when it comes to targeting and recommending staff for development opportunities which can limit access to opportunities for staff or job candidates who are not part of your internal or external network.  To truly be inclusive, managers must make a concentrated effort to market opportunities beyond their standard networks.
Here are a few simple strategies that will benefit all of your employees and advance your diversity and inclusion development goals at the same time:
The first step: Get to know your staff by looking at the data
If you are not tracking your employees via various data points, you should be. Looking at demographics of your staff and their journey in your organization is key to understanding what types of strategies may work best for your company in terms of employee development.
You need to gain an understanding of:
How many employees work for the organization?
Where do they live?
Have they been promoted and/or moved into other roles since they have been with you?
What is your employee breakdown by age? Race? Gender?
What positions do your employees hold within the organization broken down by age, race and gender?
How long have they been with your organization?
Which employees are leaving your company by age, race and gender?
What do your employee turnover patterns look like by age, race and gender?
Why are they leaving?
You'll also want to look at the data on who is being interviewed for job opportunities versus who is being hired.
The data can help you to understand where there may be room for improvement as it relates to diversity in management and professional positions. If most of your diverse staff are in lower level positions, or you find that you have unusually high turnover of diverse staff, take a deeper dive to uncover why that may be but also be prepared to come up with realistic and practical solutions to address the issue.
Educate (or re-educate) those in positions of influence to understand the business, (if not the moral) imperative for diversity. It also means dispelling the myth through the data that experienced, highly qualified candidates diverse candidates do not exist in the marketplace.
Professional development strategies
Invite select staff to participate on committees
Committee work is a great way for staff to not only raise their profile within the organization, but it is a way to get hands on experience with project management, work delegation and more.
Consider mentorships and coaching
Identify people within your organization, (yourself included) who are individual contributors, managers or senior leaders best suited for coaching and grooming high performing staff for future opportunities.
Establish a regular meeting schedule with your mentee. Mentor relationships are partnerships that need time to develop so get to know your mentee. What are their goals? Career aspirations? How can you work together to best position the mentee for success and career advancement?
Make training accessible
There are more opportunities to give employees access to high quality, low cost and sometimes free training; especially online. If you don't have in-house training programs for staff, go online and research online training options for professional development.
Diversity and inclusion is not a numbers game. Being able to tout that there are 'x' numbers of disabled, people of color, or LGBT staff does not make a company diverse in and of itself.
Your company could be "majority minority" but if there is no representation in areas of influence, there is no inclusion; and there is no diversity of thought or opinions that can ultimately enrich your organization.
Your company should be ensuring that those in a position of influence, regardless of color are acting in good faith to ensure that all staff has access to mentorship, coaching, and professional and career development opportunities.
The following two tabs change content below.
Get more tips on interviewing, hiring, managing and engaging your employees. Dianne Shaddock is the President of Easy Small Business HR, Employee Hiring and Managing Tips and the author of the eGuides, "How To Supervise:  What Your Boss Never Told You Before You Took the Job", A Step-By-Step Guide For New and Seasoned Managers and "How To Find and Hire the Best Employees".
Latest posts by Dianne Shaddock (see all)