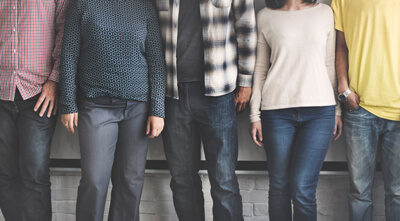 I have had the opportunity to consult and partner with a variety of smart, business savvy managers in my career as an HR professional.
Most of the managers that I worked with were firm but fair and empathetic when it came to their employees.  It is what you would expect.  These are managers that strive to do the right thing; whether the "right thing" works in favor of their employee and not necessarily business operations, or,  if it means that their employee would not be satisfied with the outcome. Disciplining a staff member for an inappropriate action is a perfect example of that.
In the context of making the right decisions, no matter how unpopular, I cannot help but reflect on one manager in particular who was faced with making a difficult decision but could not because she let her misconceptions of what being culturally sensitive in the workplace really means cloud her usually very good judgement when it came to managing inappropriate behavior or poor performance issues.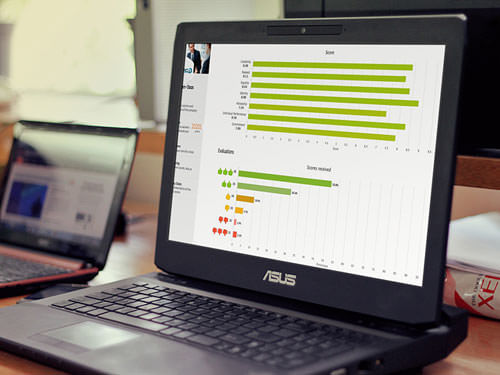 Working on improving employee engagement?
EPIC is an Employee Engagement software that gives you the tools and insights to create a workplace culture that encourages engagement, loyalty, and trust.
The manager, who I'll call 'Tricia' led a diverse staff and was indeed one of those managers who really cared about the professional development and the overall well being of her direct reports.
She was also very sensitive to work/life balance concerns and understood that although her employees were first and foremost, obligated and expected to bring their "A game" to the office, she was always very good at appropriately giving any employee that reported to her some flexibility as needed to adjust their schedule for a short period of time to attend to a personal issue, or to come in a few minutes late if her employee made a request in advance.
She was willing to be flexible because her staff really cared and were always professional and very productive.  In return, Tricia's staff was fiercely dedicated to her and always gave 110 percent at work.
Tricia had a top notch, high performing and culturally diverse team.  The dynamics began to change though with the hiring of a new employee, "Tom".  Tom not only did not mesh well with the rest of the team, but he made mistakes on the job that belied his experience and he was insubordinate almost from day one of his employment.
Tricia was not used to having a team member who was an employee relations nightmare and felt particularly stressed about how to handle Tom. When we discussed the issues, my recommendation was that Tricia should share her concerns with Tom and let him know that if there was not immediate improvement he would be terminated; a very solid recommendation given that Tom was still in his probationary period.
But Tricia was reluctant to speak to the employee and when pressed as to why, she shared that she feared that she would be seen as racist for addressing a performance issue with an employee of color.
Tricia who is white, felt that she did not want the staff of color on her team to perceive that she was treating Tom differently. I asked Tricia why she felt that race had anything to do with her right as a manager to address performance issues with staff and she was not really able – or willing to articulate why.
I explained to her that her role as manager is to deal with any issues that affect the workplace and that Tom's behavior and performance were issues that needed to be addressed.  Tricia did finally speak with Tom about her concerns but he was eventually terminated.
There is this misconception and sometimes fear that a handful of managers have that they cannot dole out constructive criticism, or discipline an employee who is disabled, of another race, or who falls in any myriad of categories for fear of being seen as culturally insensitive.
In Tricia's case, she chose to project that other staff members would assume that she would discriminate against Tom, when the reality was that she had a personal discomfort with dealing with Tom based on her own preconceived notions and unconscious biases.  We all have biases but it is how you deal with and act on these biases that can have a lasting impact because it can prevent you from making the right management decision.
I had another case where a manager expressed concerns over being sued for discrimination if they addressed a poor performer who was disabled.  We unfortunately live in a very litigious society and people sue all of the time. Some suits are justified, while others may not be.  You cannot let the threat of a lawsuit prevent you from managing legitimate and well-documented employee issues.  Now, if your actions show that you have legally discriminated against an employee, then there is cause for concern.
The reality is that you cannot turn a blind eye to any workplace issue. Address the issue, regardless of the person behind the issue. A bad employee is a bad employee whether they are white, yellow, black or polka dot.
Best practices when dealing with any employee issue is to not only document the issue, (including any conversations with the employee that you may have with them, the date and the outcome),  but to make it a practice to always be fair and consistent in applying how you manage employees.
Choosing not to address poor performers because of race, ethnicity, disability, age or sexual orientation does not make you culturally sensitive. Ignoring poor performance isn't helping anyone; least of all you or the company.
The following two tabs change content below.
Get more tips on interviewing, hiring, managing and engaging your employees. Dianne Shaddock is the President of Easy Small Business HR, Employee Hiring and Managing Tips and the author of the eGuides, "How To Supervise:  What Your Boss Never Told You Before You Took the Job", A Step-By-Step Guide For New and Seasoned Managers and "How To Find and Hire the Best Employees".
Latest posts by Dianne Shaddock (see all)