There are companies that are considering doing just that.
The FBI and the National Football League Commission have taken steps to slacken their employment policies regarding marijuana use.
In the case of the FBI, the organization is considering slightly revising their policy which currently rules out any candidates who have smoked pot in the last three years because they are having difficulty finding candidates to fill positions based on their three years 'pot free' policy.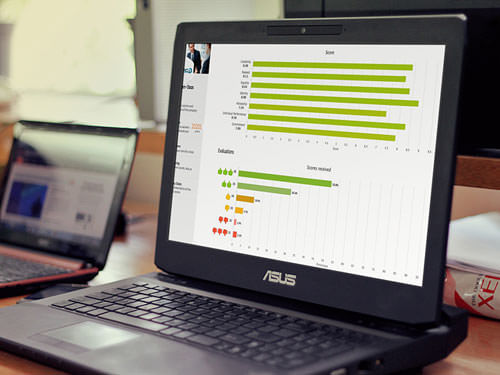 Working on improving employee engagement?
EPIC is an Employee Engagement software that gives you the tools and insights to create a workplace culture that encourages engagement, loyalty, and trust.
Should you make changes to your drug policy?  Not necessarily since pot smoking is still illegal in 48 states, (with the exception of California and Washington State).  But it is interesting that organizations like the FBI are still considering loosening their policy on the period of time a potential candidate has used pot.
Inc.com raises some very interesting questions for employers to consider who may be curious or on the fence about the topic.
From: The FBI Is Thinking About Dropping It's Drug Use Policy.  Should You?
1. Are you required to test by law? If your business is involved in transportation, for instance, you need to continue to test for drugs, including marijuana. Even if this wasn't required by law, it's going to hit you square in the pocketbook for liability should one of your employees crash her truck and then test positive for marijuana. It's hard to claim you did due diligence when you didn't have a preemployment drug test.
2. Would testing violate the law? Testing, itself, doesn't violate the law. Companies can set their own drug policies. However, acting on those tests can violate laws, but not how you might think. Even in Colorado, where recreational pot use is legal for those 21 and older, you can set your own drug policies and fire and not hire based on legal drug usage. But what about medical marijuana? Some states with legal medical marijuana specifically offer employment protection to users; others don't. So, when a drug test comes back positive for pot, you need to know if it's for medical use, and if it is, what the law is in your state.
3. Is this a necessary expense for your company? If your business involves transportation, heavy machinery, access to narcotics, medical care, or anything involving safety, the answer is a resounding yes. But if your employees are going to sit in cubes and type things on computers and have meetings involving pizza and brownies (the normal kind), you can ask yourself this question. Not every company does drug testing.
4. What are your competitors doing? The FBI is losing out on great candidates because of its long look-back period. I don't know of any private company that does anything further than drug testing (urine or hair, for a longer look back) and looking at convictions, so shortening your look-back period is probably a moot point. But if your competitors aren't requiring drug tests, and you're losing candidates because of it, you might want to rethink. You can, of course, continue to test for other substances and give marijuana a pass. It's not an all-or-nothing situation.
5. Is recreational marijuana use among employees a big deal? Obviously, voters in Colorado and Washington don't think so. Others may think differently. After all, in the other 48 states, recreational marijuana usage is illegal, and you may not want anyone on staff who has a problem violating even minor laws. This is perfectly logical. You may want to ensure your staff is always clearheaded, and the best way to ensure that is to have a drug-free work force. Of course, remember that alcohol can be a bigger problem than marijuana and is perfectly legal.
The following two tabs change content below.
Get more tips on interviewing, hiring, managing and engaging your employees. Dianne Shaddock is the President of Easy Small Business HR, Employee Hiring and Managing Tips and the author of the eGuides, "How To Supervise:  What Your Boss Never Told You Before You Took the Job", A Step-By-Step Guide For New and Seasoned Managers and "How To Find and Hire the Best Employees".
Latest posts by Dianne Shaddock (see all)