According to a survey conducted by LinkedIn Talent Solutions, 85% of employees including those who are content in their jobs, are open to talking to recruiters about job opportunities. Eight-five percent including those who liked their jobs. 
How can that be when employers regularly assert that they want to retain their best employees?
Talent Solutions conducted an "exit survey" of over 7500 employees who recently changed jobs; reaching out to respondents from the US, UK, Canada, India and Australia with the goal of uncovering why companies are failing to retain their top talent.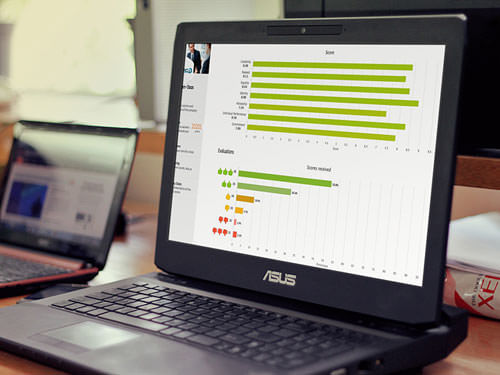 Working on improving employee engagement?
EPIC is an Employee Engagement software that gives you the tools and insights to create a workplace culture that encourages engagement, loyalty, and trust.
The survey participants were either currently employed or had recently changed jobs.
Employees currently employed in the same job were asked what might entice them to leave their current job while those who had recently left their current jobs for a new one were asked what was the impetus for switching jobs:
Top Three Reasons An Employee Might Consider Changing Jobs
Better compensation/benefits
Better work/life balance
Greater opportunities for advancement
Top Three Reasons Why An Employee Decided To Change Jobs
Greater opportunities for advancement
Better leadership from senior management
Better compensation/benefits
The reason employees say that they might leave, (compensation and benefits) differs from the actual reason that employees leave, (greater opportunity for advancement).
So what does this mean for employers who are trying to figure out ways to retain their staff or who think that they have it all figured out?
My takeaway for employers is that it isn't enough to state that you want to retain your best staff.  It's not even enough to have an internal development and succession plan in place. The key is making employees aware that you value them and that you are interested in their development and growth and then act on it by helping your staff with their professional development.  Walk the talk.
Most managers have it all backwards and wait until an employee gives their notice and then try to entice them to stay with more money or a promotion. It's usually too little, too late.
To get additional information on the outcomes of this survey go to Why More Employees are Considering Leaving Companies.
The following two tabs change content below.
Get more tips on interviewing, hiring, managing and engaging your employees. Dianne Shaddock is the President of Easy Small Business HR, Employee Hiring and Managing Tips and the author of the eGuides, "How To Supervise:  What Your Boss Never Told You Before You Took the Job", A Step-By-Step Guide For New and Seasoned Managers and "How To Find and Hire the Best Employees".
Latest posts by Dianne Shaddock (see all)