Employers understand that motivated employees are happy employees. But if you have an employee that hates coming to work, it's not likely that your employee will tell you. The sentiment often reveals itself through a lack of engagement under the guise of missed deadlines, an increase in sick days or time off requests, and decreased interaction at meetings or with you and other staff members.
Signs to look out for:
1. Your employee does not feel valued. Show that you recognize how important they are to you and the company. Sometimes, something as simple as praise for a job well done does the trick.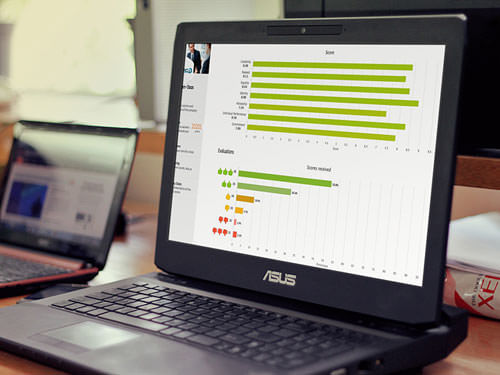 Working on improving employee engagement?
EPIC is an Employee Engagement software that gives you the tools and insights to create a workplace culture that encourages engagement, loyalty, and trust.
2. Feeling 'stuck' in a rut. Employees who feel that they are limited in terms of career development or advancement options can lose their motivation. Be transparent about your career goals for staff.
3. Dissatisfaction with pay. Staff that perceive that they are underpaid, tend to lose interest in their job and may start to look for opportunities somewhere else. Salary increases are not always realistic or even warranted if your employee is fairly compensated. Be clear with employees who raise pay issues with you what your stance is on pay. If you know that they are being paid equitably based on the market, let the employee know that a pay increase is not in order based on your market research.
4. There are too many unnecessary rules to adhere to. Red tape may be hindering your worker's productivity level and satisfaction. Give your employees more freedom to make decisions on their own and accomplish goals. The results might just surprise you.
5. Poor management. Poor management will drive even the most dedicated employee away. Take an honest look at your management style and make adjustments as necessary.
The following two tabs change content below.
Get more tips on interviewing, hiring, managing and engaging your employees. Dianne Shaddock is the President of Easy Small Business HR, Employee Hiring and Managing Tips and the author of the eGuides, "How To Supervise:  What Your Boss Never Told You Before You Took the Job", A Step-By-Step Guide For New and Seasoned Managers and "How To Find and Hire the Best Employees".
Latest posts by Dianne Shaddock (see all)