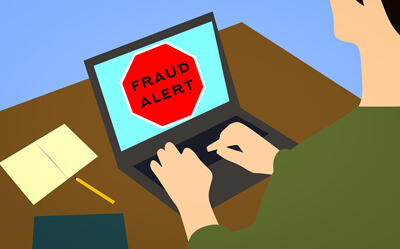 Smaller businesses are often more vulnerable to fraud issues than larger companies based on a lack of overall resources or ineffective or non-existent anti-fraud measures. You can change the dynamics by gaining a better understanding of what constitutes workplace fraud and by putting systems in place to combat fraud.
Fraud in the context of a business most commonly refers to criminal acts that result in a material or financial loss for the company.
According to the global property and casualty insurance firm, The Chubb Group,  workplace fraud includes "…embezzlement, forgery, theft of inventory and other assets and computer crimes".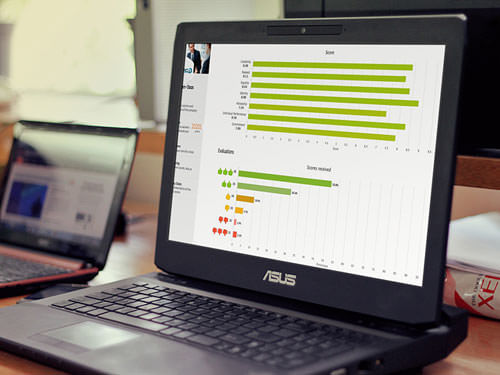 Working on improving employee engagement?
EPIC is an Employee Engagement software that gives you the tools and insights to create a workplace culture that encourages engagement, loyalty, and trust.
The most common type of fraud in a small business setting are billing related ruses.  This involves an employee sending payments to a non-existent vendor for a service that was never rendered. The payment is received and cashed in by the employee or an accomplice.
Other types of fraud commonly committed in small businesses by employees are skimming schemes, check tampering and payroll fraud.  A cashier pocketing money from a sale and not entering the transaction into the cash register, or an employee who writes a company check out with their name as the endorsee are more examples of skimming fraud.
You can protect your business by keeping a watchful eye for any signs of employee fraud.
Things to look out for:
Your financial results are not consistent with market trends.
Vendors with odd business mailing addresses or a sudden change in the type or number of vendors.
Lack of original receipts for expense reports.
Business processes where only one employee handles all bank related transactions such as deposits, withdrawals and statements.
Company policies related to incoming and outgoing expenses that are overridden by management.
A sudden change in an employee's behavior and lifestyle.
Unexplained or inconsistent accounting adjustments.
Most workplace fraud cases in small organizations occur because of a lack of anti-fraud controls. There are steps you can take as a small business owner to discourage employees from committing fraudulent activities. These steps may not eliminate fraud completely but they can at least lower the risks.
Review your business' banking records and credit card statements regularly to catch any irregularities.
Know your employees. A poor financial history might be motivation for fraud so consider performing credit checks; especially on employees who will be handling your business' finances. If you opt for performing credit checks, you will want to comply with the Fair Credit Reporting Act.
Make sure that your workers know basic fraud identification and prevention. Encourage employees to report any fraudulent activities and ensure that your employees will feel safe about sharing information by implementing a confidential whistle blower program.
Regularly perform reviews and reconciliations to lower fraud risk.
Pay attention to your employees' suspicions if an employee should come to you in confidence as well as your own. Don't brush off concerns just because you trust the employee in question or because he or she has worked for the company for a long time.  Fraud is sometimes committed by trusted,  long-standing employees.
I recommend that you download free Chubb Group pdf  Guide For Preventing Workplace Fraud, Taking Action To Reduce Business Crime Exposure. The information is very thorough and it is a great resource regardless of the size or type of business.
The following two tabs change content below.
Get more tips on interviewing, hiring, managing and engaging your employees. Dianne Shaddock is the President of Easy Small Business HR, Employee Hiring and Managing Tips and the author of the eGuides, "How To Supervise:  What Your Boss Never Told You Before You Took the Job", A Step-By-Step Guide For New and Seasoned Managers and "How To Find and Hire the Best Employees".
Latest posts by Dianne Shaddock (see all)