Employee engagement.
It's a popular phrase that gets thrown around on blogs like this and by managers and HR professionals alike. But what does it really mean and what impact does employee engagement have on your actual business? Employee engagement can be described as an employee's emotional and functional commitment to the company and its goals.
Despite what some may argue as an overuse of the phrase, there are business reasons to jump on the employee engagement band wagon. Both you and your staff reap the benefits in terms of increasing retention, productivity, customer loyalty, revenue, profit and shareholder returns. And the statistics bear this out: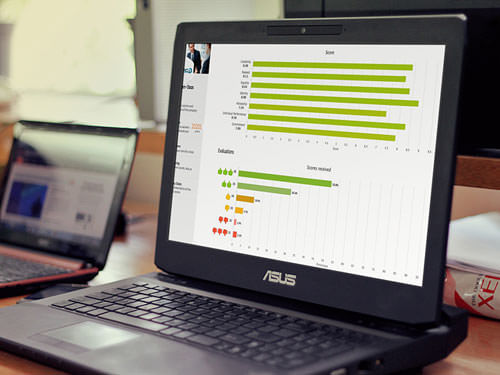 Working on improving employee engagement?
EPIC is an Employee Engagement software that gives you the tools and insights to create a workplace culture that encourages engagement, loyalty, and trust.
Research conducted by Kenexa highlighted that organizations with highly engaged employees achieve two times more annual net income than organizations whose employees are disengaged.
The Kenexa study also showed that companies with highly engaged employees enjoy seven times more shareholder return than companies with employees that lag behind on engagement.
70% of engaged employees understand how to better meet customer needs, ensuring greater customer satisfaction and loyalty based on a 2006 report by Right Management.
Improving employee engagement increases the productivity of each employee by 1.9% according to a Watson Wyatt study.
78% of engaged employees would recommend their organization's products while 13% of disengaged employees would not. (Gallup 2003)
Tips to "amp up" employee engagement:
Make sure that your managers have a healthy relationship with their direct reports. Remember: employees don't quit their jobs, they quit their bosses.
Be articulate about your vision for the organization and the direction you want your company to go.
Encourage open communication and reward staff creativity.
Demonstrate through your actions that employees have a positive impact on the work environment.
Engaged employees will always go the extra mile for you if you do the same.
The following two tabs change content below.
Get more tips on interviewing, hiring, managing and engaging your employees. Dianne Shaddock is the President of Easy Small Business HR, Employee Hiring and Managing Tips and the author of the eGuides, "How To Supervise:  What Your Boss Never Told You Before You Took the Job", A Step-By-Step Guide For New and Seasoned Managers and "How To Find and Hire the Best Employees".
Latest posts by Dianne Shaddock (see all)