Employees are an integral part of any business yet they are sometimes unintentionally devalued or treated as liabilities. If you want your business to succeed, you have to acknowledge that your employees are an integral part of the success of your business.
Do not simply focus on saving money, although it is necessary for any organization to cut back on expenses from time to time. Staff management does cost money but this expense can be considered a long term investment.
Show your staff that you care and you'll boost their morale and make them feel valued. Remember that your employees are your business's front liners; they run day to day operations and conduct transactions with your clients. They are basically the people who support and drive your business.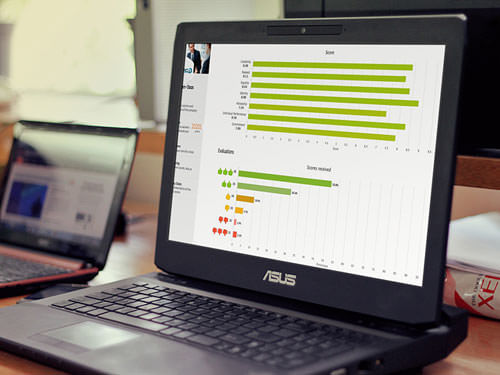 Working on improving employee engagement?
EPIC is an Employee Engagement software that gives you the tools and insights to create a workplace culture that encourages engagement, loyalty, and trust.
There are simple ways that you can show your employees that they are important which don't even require you to spend more money. Here are 11 ways you can show your employees how you appreciate them.
From: 11 Simple Ways To Show Your Employees You Care
1. Go above and beyond to personally help them. It isn't enough to simply assist your employees with work issues — a great leader should keep his eyes open for ways to help out with personal issues as well. My co-founder had difficulty trying to find a place to rent, and I saw her frustration every day. Instead of throwing money at the problem, I went to the complex where she wanted to live and talked to the manager. She got a spot within a week. To this day, I think she knows I would do anything in my power to support her, which has created a loyalty that's hard to break and invaluable in a business relationship.
2. Relate to them; don't act like you're above them. If you've ever been in a culture where the executives have their own parking spaces and make you carry their luggage when traveling, you know firsthand what it feels like to think your leader doesn't care about you. When I sense an employee's having a problem, I think about what I've gone through and share with him how I did or didn't overcome the situation. As a leader, employees sometimes place you on a pedestal, but putting yourself on their level by showing your own vulnerability and imperfections helps them overcome their challenges.
Free Subscription to Training Magazine – a professional development magazine that advocates training and workforce development as a business tool: Training Magazine
The following two tabs change content below.
Get more tips on interviewing, hiring, managing and engaging your employees. Dianne Shaddock is the President of Easy Small Business HR, Employee Hiring and Managing Tips and the author of the eGuides, "How To Supervise:  What Your Boss Never Told You Before You Took the Job", A Step-By-Step Guide For New and Seasoned Managers and "How To Find and Hire the Best Employees".
Latest posts by Dianne Shaddock (see all)