There is the staff member that regularly comes in late or the one who consistently falls behind and misses deadlines despite your best efforts to provide guidance and support. Or the employee who continues to cross the line with clients and colleagues.
Maybe the employee issue is not as momentous as acts of inappropriate behavior or poor performance. You may have an employee whose work style clashes with other staff members in a way that causes disruption; which raises the issue of the proverbial "fit" with the culture or office dynamics.
When does the guidance, counseling, coaching, additional training and warnings end? When is it time to fire a staff member that is clearly not working out?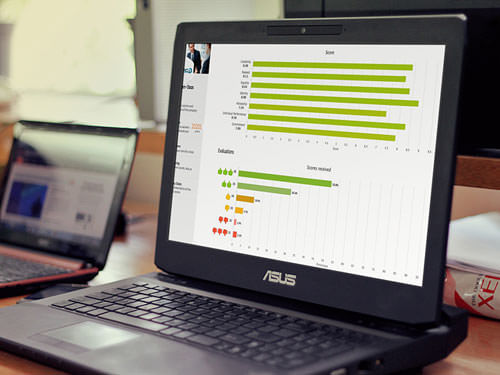 Working on improving employee engagement?
EPIC is an Employee Engagement software that gives you the tools and insights to create a workplace culture that encourages engagement, loyalty, and trust.
There is no magic formula when it comes to knowing exactly when to fire an employee, but you'll want to make certain that you:
Have a clear handle on the employee issue. Are there extenuating circumstances that might make you feel differently about an employee that arrives late to the office as an example.
Give the offending employee fair warning about their inappropriate behavior or other workplace issues along with clear guidelines on how you expect the employee to conduct themselves in the workplace moving forward.
Give your employee a reasonable amount of time to turn their issues around.
Document all issues; including the dates and times that you discussed your concerns with your employee along with any coaching or other support tools provided to them to assist with turning the issue around.
When you've done all of the above, you are at a point where it may be time to let your employee go. You do want to be sure to follow any policies that may be specific to your organization, or state law regarding terminations.

Another piece of advice: Do not unfairly single out an employee for any type of disciplinary action whether it be a counseling, warning or termination. In other words, never aggressively pursue one employee who has performance issues when you know that there are others on staff with the exact same issues unless you are interested in fighting a harassment or discrimination lawsuit. You have to be consistent with your expectations of staff and with how you address workplace issues.
Want direct monthly access to Dianne and other HR professionals in the field to get your specific questions answered?
Take our short 1 minute survey to help us assess the viability of a special members only site that provides indepth information on all employee hiring and management issues.
The following two tabs change content below.
Get more tips on interviewing, hiring, managing and engaging your employees. Dianne Shaddock is the President of Easy Small Business HR, Employee Hiring and Managing Tips and the author of the eGuides, "How To Supervise:  What Your Boss Never Told You Before You Took the Job", A Step-By-Step Guide For New and Seasoned Managers and "How To Find and Hire the Best Employees".
Latest posts by Dianne Shaddock (see all)