Severance agreements are popular documents for employers interested in reducing their liability during a negotiated separation – and a way of offering a level of assurance that their employees don't sue. In exchange the employer agrees to avail the exiting employee with an enhanced pay and benefits package. But is the standard language used in many agreements appropriate or even legal? Not in call cases according to the Equal Employment Opportunity Commission, (EEOC).
There have been past court decisions that have found that severance agreements that indicate that an employee cannot file a discrimination charge to be inappropriate. More recently, the EEOC sued CVS Pharmacy Inc because of the language in their severance agreement, highlighted on the Employment and Labor Law Update website.
Language highlighted in the CVS Pharmacy suit as crossing the line includes: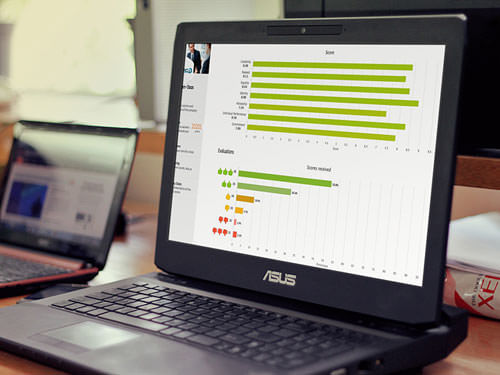 Working on improving employee engagement?
EPIC is an Employee Engagement software that gives you the tools and insights to create a workplace culture that encourages engagement, loyalty, and trust.
A paragraph titled "Cooperation" stating the employee will notify the company if he or she is contacted by an investigator regarding an administrative investigation;

A non-disparagement clause;

A prohibition on disclosure of confidential information;

A general release of claims provision stating the employee gives up "any claim of unlawful discrimination of any kind"; and

A paragraph titled "No Pending Actions; Covenant Not to Sue" stating the employee represents that he or she has not filed "any complaint" with "any … agency" and will not file such a complaint.
For additional details, visit the Employment and Labor Law Update website.
Interested in getting direct monthly access to Dianne and other HR professionals in the field to get your specific questions answered? Take our short 1 minute survey to help us assess the viability of a special members only site that provides indepth information on all employee hiring and management issues.
The following two tabs change content below.
Get more tips on interviewing, hiring, managing and engaging your employees. Dianne Shaddock is the President of Easy Small Business HR, Employee Hiring and Managing Tips and the author of the eGuides, "How To Supervise:  What Your Boss Never Told You Before You Took the Job", A Step-By-Step Guide For New and Seasoned Managers and "How To Find and Hire the Best Employees".
Latest posts by Dianne Shaddock (see all)