Employee retention should be a top priority for companies in 2014.
A recent survey conducted by Right Management, a career management consultancy, shows that a vast majority of employees plan on pursuing new career opportunities in the coming year. The company surveyed nearly 900 workers in the U.S. and Canada and found that 83 percent of those surveyed planned on quitting their current job and working elsewhere next year. Just 5 percent of the respondents said they planned on continuing in their current position.
The results highlight the urgent need for employees to pay more attention to employee retention practices, according to Right Management. High employee dissatisfaction can erode productivity, damage morale and ultimately hurt the bottom line. The direct costs associated with high employee turnover rates can also be staggering when all the costs of finding, recruiting and training a new employee are factored, according to talent recruitment firm Barrett Rose & Lee.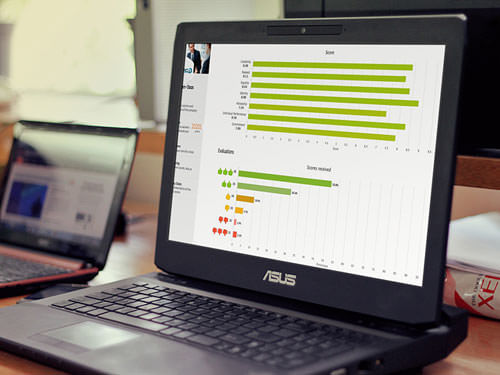 Working on improving employee engagement?
EPIC is an Employee Engagement software that gives you the tools and insights to create a workplace culture that encourages engagement, loyalty, and trust.
For example, the cost of just one C-level executive leaving a company can range from three to five times that executive's annual wages, according to the recruitment firm. Similarly, direct employee turnover costs can vary from 46 percent of annual pay to 176 percent of annual pay for IT professionals and frontline staff. Companies that want to succeed need to be good not just at attracting the best talent but also at nurturing and retaining them over the long term.
As an employer, there are several measures that you can take to ensure that your company does not fall victim to the revolving door syndrome.
Offering a competitive benefits package for instance, is fundamental to hiring and retaining the best staff. In addition to a competitive salary, benefits such as a decent heath insurance plan, a retirement savings plan and life insurance go a long way towards employee retention. Perks like flextime and telecommuting are also major considerations for a growing number of employees these days.
Another way to keep employees happy is to show them they are valued members of the organization. The Wall Street Journal recommends measures such as promoting from within, offering financial rewards for good performance and paying tuition fees for learning new skills, as ways to show employees they are valued. Holding regular meetings with employees and soliciting their ideas and suggestions are also good ways to make employees feel connected to the company and its mission. Similarly, workers tend to feel engaged and positive when they have an open communication channel to air their suggestions or grievances .
As an employer, it is ultimately your responsibility to let employees know what is expected of them. Companies often fail to articulate their expectations clearly and as a result employees may sometimes not have a clear idea about the breadth of their responsibilities. This disconnect can often result in employees failing to live up to standards or losing interest in their jobs.
Interested in getting direct monthly access to Dianne and other HR professionals in the field to get your specific questions answered? Take our short 1 minute survey to help us assess the viability of a special members only site that provides indepth information on all employee hiring and management issues.
The following two tabs change content below.
Get more tips on interviewing, hiring, managing and engaging your employees. Dianne Shaddock is the President of Easy Small Business HR, Employee Hiring and Managing Tips and the author of the eGuides, "How To Supervise:  What Your Boss Never Told You Before You Took the Job", A Step-By-Step Guide For New and Seasoned Managers and "How To Find and Hire the Best Employees".
Latest posts by Dianne Shaddock (see all)