Most companies have established dress code policies that look something like this:
Appropriate dress is required for all staff.  T-shirts, shorts, jeans, mini skirts or other non-business attire is not acceptable in the office.  If you have any questions regarding what is considered appropriate office attire, please speak with your supervisor and/or human resources.
According to http://www.sba.gov, employers have the right, as a condition of employment, to enforce a dress code policy. But what if your employees don't deal directly with clients, or work in a non-corporate environment such as manufacturing or retail?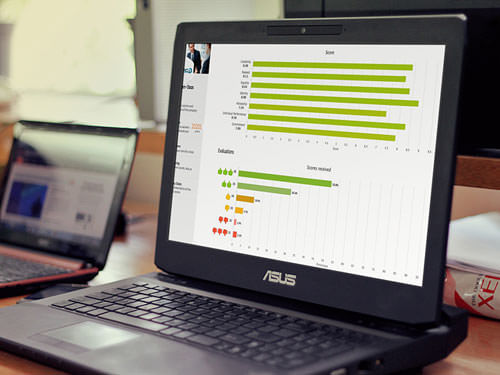 Working on improving employee engagement?
EPIC is an Employee Engagement software that gives you the tools and insights to create a workplace culture that encourages engagement, loyalty, and trust.
Requiring a strict dress code does simplify things and ensures that the company maintains a standard of professionalism that clients and customers expect. But, should employees who are not in the public eye be held to the same standard as those whose choice of attire can reflect positively or negatively on your business?
Yes and no…
There should always be some type of standard for appropriate office attire, whether your company's standard is business casual, or suits and dresses only. Dress code policies become too "old school" when the policies in place aren't reflective of the business or culture.
Unless your employees work at a high end store for example, do they really need to wear a button up shirt with a tie? If you have staff that spend all of their time on the phone with no physical interaction with clients, having a "no jeans" policy seems a little dated.
Yes, you should hold your staff to certain dress standards.  Employees should not be permitted to wear provocative or distracting clothing which could be offensive or just plain inappropriate regardless of whether your employee deals directly with customers or not. Employers need to be aware that dress code policies should not just focus on presenting a professional image with clients.  Co-workers may be offended by a male colleague who chooses to wear an open shirt that exposes all of the employees' chest hairs, or by a female colleague whose pants are cut so low that you can see her lower back tattoo. Don't open yourself up for charges of sexual harassment or poor work environment charges from employees who are offended by their colleagues' choice of dress.
Whether it is work causal or formal business attire, think about the business image that you want to project; both with clients and employees when developing and maintaining your dress code policy.
The following two tabs change content below.
Get more tips on interviewing, hiring, managing and engaging your employees. Dianne Shaddock is the President of Easy Small Business HR, Employee Hiring and Managing Tips and the author of the eGuides, "How To Supervise:  What Your Boss Never Told You Before You Took the Job", A Step-By-Step Guide For New and Seasoned Managers and "How To Find and Hire the Best Employees".
Latest posts by Dianne Shaddock (see all)