When you are faced with a difficult workplace issue, you know that your staff is watching you; waiting for you to take a stand. They want, no, they need for you to lead. You also know deep down that taking charge and leading; taking back control of an out of control situation is what they expect.
Avoidance is natural when it comes to facing a difficult challenge. Whether the issue is an employee who is "in your face" insubordinate, or one where employees are in-fighting, the fight or flight response kicks in. If you choose to fight, you risk losing control in a way that can get you into trouble if not handled correctly. If avoidance is your preferred strategy, you risk letting the problem mushroom into a bigger issue which then impacts staff.
The best rule of thumb? Deal with the issue.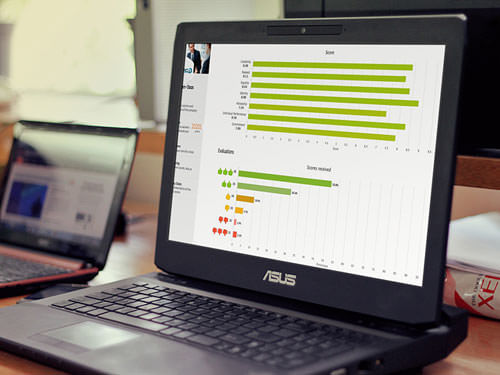 Working on improving employee engagement?
EPIC is an Employee Engagement software that gives you the tools and insights to create a workplace culture that encourages engagement, loyalty, and trust.
Confront problems head on
You already know that ignoring problems will not make the problem disappear. On the contrary, you risk having the problem infect your other staff. An employee with a bad attitude or bad conduct can and will adversely affect the productivity and morale of your entire team. At the first sign of trouble, you should take steps to correct the situation and get it under control.
Be supportive, but firm
As a supervisor, it's part of your job to manage difficult personnel and see how problems can be resolved. Take time to talk to your employee in a private setting to understand there point of view. When you peel back the onion, you may discover that there are personal or family problems at home which contribute to their behavior or performance on the job. Your support under these circumstances could be a tremendous help in turning your employee's life around.
At the same time, you cannot overlook bad conduct or allow poor job performance to continue. Along with support, you need to be frank about the behavior and standard you expect from your employee on the job. Work together to resolve issues with disunity, negative conduct or bad performance so that your business doesn't suffer as a result.
Seek Solutions, Not Retribution
Difficult people have a way of unnerving fellow workers and hindering projects from getting done. You may be tempted to fire the employee. In some cases, this is absolutely appropriate. However, difficult team members can often be some of your most talented employees. By firing them, you could lose people who, under different circumstances, could be a valuable asset to your team.
Assess whether based on the circumstances, the offender is someone who is willing to adjust their work style. Try to seek alternative solutions to dealing with difficult employees, even if it takes greater effort and time. Is your employee a "round" peg in a "square" hole? Does he need a change or greater challenge in his job? Would he benefit from additional training or new learning experience? With patience and a little ingenuity, you could very well transform a difficult employee into a respected and productive member of your team.
Free Related Resource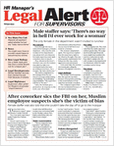 Legal Alert For Supervisors – Free Newsletter
Improperly managed employees can – and will – sue. Stay abreast of the legal implications and best practices related to:
Hiring and firing

Sexual harassment

Discipline

Age discrimination

FMLA

Performance reviews

Gender discrimination

ADA

And much more
The following two tabs change content below.
Get more tips on interviewing, hiring, managing and engaging your employees. Dianne Shaddock is the President of Easy Small Business HR, Employee Hiring and Managing Tips and the author of the eGuides, "How To Supervise:  What Your Boss Never Told You Before You Took the Job", A Step-By-Step Guide For New and Seasoned Managers and "How To Find and Hire the Best Employees".
Latest posts by Dianne Shaddock (see all)