Organizations extol that their workplaces are diverse and inclusive, but what does that really mean? Is your workplace diverse and inclusive because there are people from different backgrounds in the company? Not necessarily. Diversity and inclusion means so much more than the numbers of employees on the payroll from different backgrounds.
Employers that truly understand diversity and inclusion strategically foster a work environment that respects and values all employees despite of race, gender, disability and the other "standard" comparisons to diversity. But even more than that, these organizations understand and ensure that all employees have a seat at the table when it comes to opportunities for professional development and advancement. The advantages of diversity are many and include higher employee retention rates, increased employee morale, and heightened levels of productivity.
Diversity and inclusion best practices: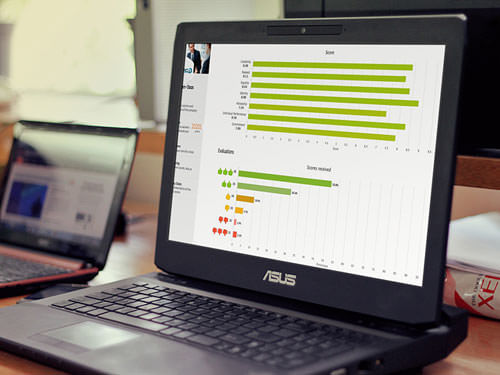 Working on improving employee engagement?
EPIC is an Employee Engagement software that gives you the tools and insights to create a workplace culture that encourages engagement, loyalty, and trust.
• Executives act as examples. Forward-thinking organizations have senior executives that model the behavior that they want their employees to exemplify through their hiring practices and access to plum assignments and other opportunities.
• Employee educational and development programs. In-service awareness and education programs that focus on appreciating various cultures helps to foster respect and the appreciation of others. Mentoring programs that promote leadership development and access to management development for all staff not only help to support career development and succession planning goals, but provide exposure to the culture and "behind the scenes" politics at the executive level which leads to a more successful transition into upper management.
• Encourage appreciation of diversity. Programs that highlight the accomplishments of all of your employees reinforces that successful employees come from all backgrounds and levels within the organization.
• Elevate community awareness of your inclusion practices. Sponsor community outreach and cultural events. Support events with speakers from different backgrounds or different age groups. Invite a woman to present on a topic that is assumed to be male dominated. Invite older employees to share their experiences with groups of younger employees. There are a number of ways to promote cultural awareness and tie the activities to the business goals at the same time.
• Employees as emissaries. Encourage employees to become involved in community organizations such as women's associations and multicultural alliances.
• Address any issues promptly. Promptly investigate any reports of discrimination or harassment and then act appropriately as necessary.

Learn strategies to create a more diverse and inclusive business culture – Complimentary subscription
The following two tabs change content below.
Get more tips on interviewing, hiring, managing and engaging your employees. Dianne Shaddock is the President of Easy Small Business HR, Employee Hiring and Managing Tips and the author of the eGuides, "How To Supervise:  What Your Boss Never Told You Before You Took the Job", A Step-By-Step Guide For New and Seasoned Managers and "How To Find and Hire the Best Employees".
Latest posts by Dianne Shaddock (see all)