Most states allow companies to hire employees on an "at will" basis. Basically, that means as an employer, you do not need to have any really valid reason to fire an employee. In fact, unless you have an explicit policy stating that you will fire employees only for specific reasons, you are under no obligation to specify a cause for terminating employees. However, just because you have an employment at will policy does not mean you can treat employees unfairly or discriminate against them.
Lawsuit highlights need for care when terminating employees
A recent lawsuit involving a worker, who was fired from her job at a private home health care agency, is a case in point. The employee claimed she was unfairly terminated because she was pregnant and her supervisor did not want her working at the company in that condition. Her employer maintained that the reason they fired her was because of her handling of a case involving an elderly woman who died shortly before she could be admitted at the agency.
At first, the agency claimed it fired the employee because she had endangered the elderly woman's health and safety. The company later said it fired her because she had not followed procedures when initially assessing the deceased woman. The employer also cited the employee's failure to call 911 in a timely fashion as another reason for terminating her.
A magistrate court initially ruled in favor of the employer. However, an appellate court later overturned that ruling and found in favor of the woman. In the ruling, the appeals court said the employer had illegally fired the worker for a collection of inconsistent reasons, after she had announced her pregnancy.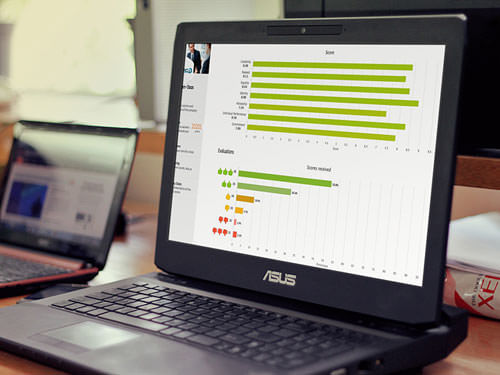 Working on improving employee engagement?
EPIC is an Employee Engagement software that gives you the tools and insights to create a workplace culture that encourages engagement, loyalty, and trust.
Employee rights
The ruling highlights why you need to take care when terminating an employee even if you are an at will employer. Most states prohibit employers from discrimination based on factors like an employee's race, religion or political beliefs. Similarly, you cannot terminate someone for complaining about an illegal activity, harassment or about safety or health issues at the work place.
All employees, regardless of whether you are an at-will employer or not, also have the right to take medical or family leave, or take leave to join the military, according to NoLo.com. Most importantly, if you are assigning a reason for firing someone, make sure the reason you provide is consistent and supported by evidence.
FREE Related Resources
Stay abreast of the latest legal challenges and issues that employers face with Legal Alert For Supervisors. Request your free newsletter
The following two tabs change content below.
Get more tips on interviewing, hiring, managing and engaging your employees. Dianne Shaddock is the President of Easy Small Business HR, Employee Hiring and Managing Tips and the author of the eGuides, "How To Supervise:  What Your Boss Never Told You Before You Took the Job", A Step-By-Step Guide For New and Seasoned Managers and "How To Find and Hire the Best Employees".
Latest posts by Dianne Shaddock (see all)