Federal lawsuits against employers are on the rise. United States workers are filing lawsuits alleging employer violations of the wage and hour laws.
Employers already know that Federal law requires that you pay your employees no less than the federal minimum wage. You must also pay employees overtime in an amount that is at least 1.5 times of their usual hourly pay. One ongoing issue is that some companies are incorrectly classifying their employees as independent contractors/managers because that makes them exempt from overtime. Classifying an employee as a contractor is illegal unless you can verify that he meets specific criteria since this is a violation of the Fair Labor Standards Act, or FLSA.
Data recently released by the law firm Seyfarth Shaw indicates that during a 12-month period, nearly 7,800 lawsuits were filed alleging employers violated the Fair Labor Standards Act. This data verifies a 518 percent increase in the number of employees filing lawsuits against their employers since 1990.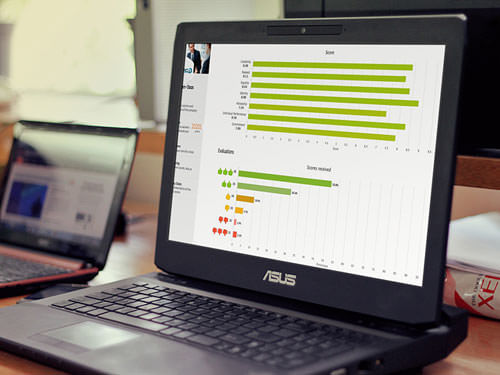 Working on improving employee engagement?
EPIC is an Employee Engagement software that gives you the tools and insights to create a workplace culture that encourages engagement, loyalty, and trust.
Attorneys representing management and companies state that the increase in litigation is due to the fact that lawyers are realizing that these kinds of cases can be quite lucrative. Meanwhile, many businesses are still struggling to make sense of and then comply with the nation's multifaceted wage and hour laws.
Labor advocates claim that this increase is the result of workers realizing that they are not receiving the wages that they deserve. Advocates also believe that the economy has some employers cutting costs via illegal work practices.
According to Richard Alfred, chair of Seyfarth's Wage and Hour litigation practice, the majority of these lawsuits allege:
Overtime pay miscalculations
Misclassification of employees
No compensation for work they completed
Some employer violations occur because they feel the need to decrease their costs and increase their productivity by incorrectly classifying their employees as managers/contractors. On the other hand, according to Bob DeRose, who is the former president of the Ohio Association for Justice, some employers may be concerned with employee rights and inadvertently violate the laws because they are unable to understand them.
FREE Related Resources
Stay abreast of the latest legal challenges and issues that employers face with Legal Alert For Supervisors. Request your free newsletter
The following two tabs change content below.
Get more tips on interviewing, hiring, managing and engaging your employees. Dianne Shaddock is the President of Easy Small Business HR, Employee Hiring and Managing Tips and the author of the eGuides, "How To Supervise:  What Your Boss Never Told You Before You Took the Job", A Step-By-Step Guide For New and Seasoned Managers and "How To Find and Hire the Best Employees".
Latest posts by Dianne Shaddock (see all)