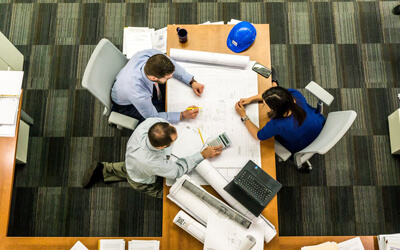 Many businesses face uncertainty at times, and this can lead employees to feel unsure and unsettled. News about the economy, downsizing in the company, or input from others in the organization can cause employees to have a bleak outlook. The last thing human resources wants is increased turnover due to a rough patch in business or a dip in revenue.
To avoid this, it is important to have an employee engagement strategy during times of uncertainty. Employees want to feel positive and enthused about future progress, and they may need reassurance from managers to feel comfortable and focused. HR can help to instill this positivity and encourage managers to do the following to keep employees engaged:
1. Emphasize the Vision and Mission
It is not only important for employees to be aware of the organization's overall vision and mission, but to understand how they contribute to the bigger picture. Managers should ensure that employees understand the role they play in improving the organization, their department, and their team. Times of uncertainty should be looked upon as times of opportunity where employees have the chance to help get things back on track. If they can see how they play a vital part in the future of the company, they will feel more at ease and more engaged.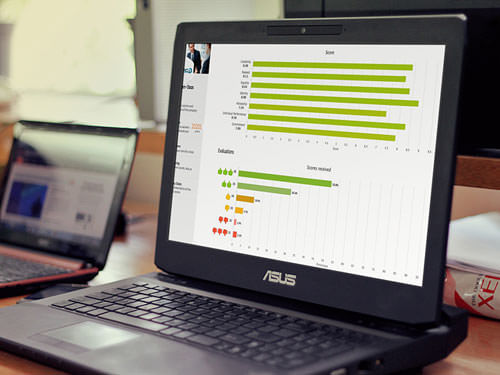 Working on improving employee engagement?
EPIC is an Employee Engagement software that gives you the tools and insights to create a workplace culture that encourages engagement, loyalty, and trust.
2. Strengthen Connections
In times of uncertainty, managers should strengthen ties with their direct reports. Employees want to know that they can voice their concerns and have them addressed. For this reason, managers should be especially approachable and available. They should care about issues at hand and demonstrate their support during turbulent times. Employee concerns will lessen if managers make the time to listen, meet one-on-one, and respond to all communication. Taking that extra strep to demonstrate care and concern for individual issues will help strengthen employee loyalty.
3. Keep Communication Open
HR should remind employees that the door is always open for conversation, and managers should do the same. Keep employees in the loop on organizational level communications; even if times are turbulent, employees will feel more comfortable if they know what is happening. Managers should ensure that employees understand expectations and the value of their role, especially if these might change as new plans are put in place. The more communication in the workplace and the more opportunities for discussion, the easier it will be to keep employees engaged.
4. Empower Employees
One of the best ways to engage employees, during times of uncertainty or otherwise, is to make them feel empowered. If employees feel that their efforts matter and that they are contributing to something bigger than themselves, they are more likely to be productive and continue this productivity into the future. Managers should reward good work and challenge employees to continuously innovate. Increased empowerment will lead to improved efficiency, better outcomes, and more engagement in the future.
Although there are no simple solutions to managing employees during turbulent times, managers should not retreat in hopes that someone else will find the answer. Now is the time that they need to be leaders more than ever and motivate their teams to push through difficult times. HR should be involved in this process and can offer management training programs to help managers learn how to keep employees engaged and inspired.
The following two tabs change content below.
Get more tips on interviewing, hiring, managing and engaging your employees. Dianne Shaddock is the President of Easy Small Business HR, Employee Hiring and Managing Tips and the author of the eGuides, "How To Supervise:  What Your Boss Never Told You Before You Took the Job", A Step-By-Step Guide For New and Seasoned Managers and "How To Find and Hire the Best Employees".
Latest posts by Dianne Shaddock (see all)