Here's a guest post from my colleagues at  Jellyvision.  They have a very unique virtual benefits tool called ALEX so take a few minutes to check it out!
I read an interesting report today from the talent, health, and retirement and investments consultants at Mercer which said American employees, when given the choice, prefer benefits that offer immediate gratification over ones that could offer much greater value in the long term.
As the father of pre-schooler, I think I can identify with the preference. Usually, this works in my favor. For instance, on a recent birthday-shopping trip to the toy store, I told my little darling that we could pick up this princess castle thing she had fallen in love with. When we got the store, though, the castle was out of stock. I explained that we could order the toy and pick it up in about a week. No dice. My child wanted to bring something home that day, so she chose some other toy that caught her eye—a toy that cost about 1/10th of what the castle would have ending up setting me back.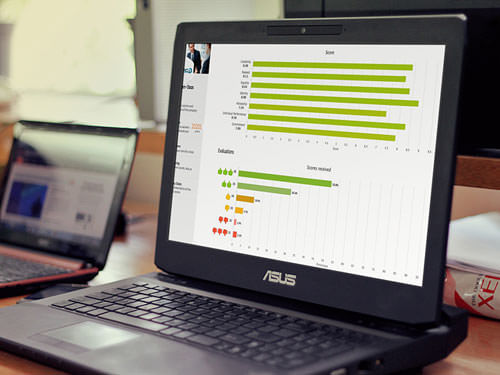 Working on improving employee engagement?
EPIC is an Employee Engagement software that gives you the tools and insights to create a workplace culture that encourages engagement, loyalty, and trust.
Never mind the fact that the castle's on order for Christmas. The point is, my daughter settled (happily!) for something that doesn't have same value as the other toy. It may be a bit of an oversimplification, but I think the story has a valid insight—sometimes people want the things they can start enjoying soonest.
On the employee benefits front, Mercer found that people were more willing to take more immediately gratifying things like a $500 salary increase (22% of respondents) or an extra week of paid time off (18%) over items that could potentially offer greater value in the long term such as a $500 contribution to an HSA (7%) or access to experts to help with financial planning (2%).
"Employees valuing more time off and increased pay in the current stress-filled economic environment may be understandable," explains Dave Rahill, president of Mercer's Health & Benefits business, "but there are other benefits that have the potential to create more income protection through health benefits and income replacement through retirement and savings vehicles. This challenge puts even more pressure on employers to deeply understand and communicate the value of various benefits to their employees so they can make smart choices."
This becomes especially true for voluntary benefits, which vary in terms of perceived value across different employee segments. Hospital indemnity insurance might be a runaway hit with senior management or workers aged 65 and older, for instance, but something like discounted auto insurance could be what resonates with workers aged 18 to 34. The key for benefits administrators is understanding which benefits will appeal to the employees they serve.
So what do the employees in your company respond to in terms of their benefits? Have you noticed certain behaviors or tendencies among employees of different ages, income levels, or job functions? Share your thoughts in the Comments section below.
The following two tabs change content below.
Get more tips on interviewing, hiring, managing and engaging your employees. Dianne Shaddock is the President of Easy Small Business HR, Employee Hiring and Managing Tips and the author of the eGuides, "How To Supervise:  What Your Boss Never Told You Before You Took the Job", A Step-By-Step Guide For New and Seasoned Managers and "How To Find and Hire the Best Employees".
Latest posts by Dianne Shaddock (see all)