Here's a brief, but informative article from the website of Goldberg Segalla, LLP on the implications of Daylight Savings Time on an employee's pay and employer obligations. It's one article that you want to bookmark for future reference. Here's why.
The issue of daylight savings time, that period during the year where we move our clocks back and hour in the Fall and forward 1 hour in the Spring to "conserve" an extra hour of daylight, can effect an employees' pay in ways that companies need to be aware of; especially as it relates to overtime pay.
Note: This article references 'New York Wage and Payment Law', but it's an important article to share across the board because there may be similar obligations in your state. It's important to check with your HR office, your employment law attorney, or the Department of Labor if you are a U.S. employer who may be in doubt about how daylight savings time could impact your hourly staff.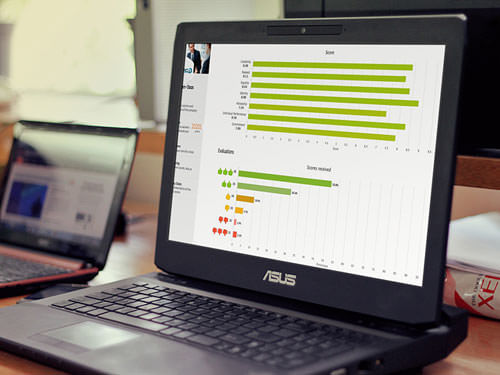 Working on improving employee engagement?
EPIC is an Employee Engagement software that gives you the tools and insights to create a workplace culture that encourages engagement, loyalty, and trust.
Check out the full article below or from the original source: What Does The End of Daylight Savings Time Mean To Employers?
At 2:00 a.m. on Sunday, November 4, 2012, people all across the United States turn their clocks back one hour to end Daylight Saving Time (DST). Daylight Saving Time is intended to place more sunlight into "daytime" hours in order to seemingly stretch the day longer and conserve energy. In fact, 2012 marks the sixth year DST was expanded by four weeks pursuant to the Energy Policy Act of 2005.
For many, the change simply means an extra hour of sleep — but for employers, the time change has unique and important implications. While most organizations have developed protocols for dealing with the technological requirements of the time shift, such as adjusting the time in their computer systems, voice-mail, and time clocks, many employers may not be prepared for the other impacts of the time change caused by the end of DST.
PAY FOR EMPLOYEES WORKING AT 2:00 A.M. ON NOVEMBER 4, 2012
An employee that is not "exempt" from the overtime requirement of the Fair Labor Standards Act and subject to the New York Wage Payment Law (Article 6 of the New York Labor Law) must be paid for all time worked. Generally, time worked is defined as time that an employee is "suffered or permitted to work" (See e.g. Fair Labor Standards Act, 29 U.S.C. § 203 (g); 29 C.F.R.§ 785). "Non-exempt" employees working the midnight, third, or graveyard shift on Sunday, November 4, 2012 will actually work the hour from 2:00 a.m. To 3:00 a.m. twice. Unless the employee's shift is correspondingly shortened by one hour, a midnight shift employee must be paid for the extra hour worked on Sunday morning. "FALLING BACK," may result in an obligation to pay overtime if the additional hour causes the employee to exceed 40 hours in that workweek. Conversely, a non-exempt employee that work this shift in March at the start of DST works one less hour, and the employer is not obligated to pay a non-exempt employee for the hour that we "SPRING FORWARD." Unionized employers should consult the collective bargaining agreement to determine if the parties bargained a different arrangement.

FREE Related Resources
Stay abreast of the latest legal challenges and issues that employers face with Legal Alert For Supervisors. Request your free newsletter
The following two tabs change content below.
Get more tips on interviewing, hiring, managing and engaging your employees. Dianne Shaddock is the President of Easy Small Business HR, Employee Hiring and Managing Tips and the author of the eGuides, "How To Supervise:  What Your Boss Never Told You Before You Took the Job", A Step-By-Step Guide For New and Seasoned Managers and "How To Find and Hire the Best Employees".
Latest posts by Dianne Shaddock (see all)