Dealing with a difficult employee is about as exciting as pulling out your teeth with a set of rusty pliers. No matter how often you've been faced with inappropriate behaviorial issues, it's all too easy to be taken aback by employees who cross the line at work.
So just how should you react when the "professional" that you hired is standing two inches in front of your face and yelling at you from the top of their lungs? What's the best approach to take when a member of your team just says no when you've given them a directive?
Realistically, not every manager faces these types of issues every day. But the law of averages dictates that you will be faced with some type of difficult workplace issue. It comes with the territory when you manage employees. Are you ready?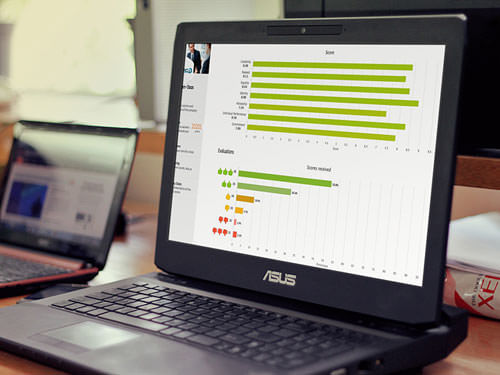 Working on improving employee engagement?
EPIC is an Employee Engagement software that gives you the tools and insights to create a workplace culture that encourages engagement, loyalty, and trust.
Just remember your A, B, C 's…
A: Address the infraction immediately
B: Be direct
C: Communicate your expectations and consequences for poor behavior
Address the issue immediately: Ignoring poor behavior is to do so at the risk of effecting your credibility and the employee morale of your team. Think about how you might approach a difficult employee situation long before being faced with an issue so that you are not caught of guard and can respond quickly.
Be direct: Don't skirt around issues. Make it clear that you consider the action unprofessional while still in the moment.
Communicate your expectations and consequences: This goes hand in hand with being direct. Let your employee know if there will be any repercussions for their actions.
If you need time to think about whether there will be any consequences or what the final outcome will be – that's fine. Just be sure to communicate to your staff member that you'll need a short time to consider how to handle the issue. You'll also want to give your employee a time frame as to when they can expect to hear back from you.
The following two tabs change content below.
Get more tips on interviewing, hiring, managing and engaging your employees. Dianne Shaddock is the President of Easy Small Business HR, Employee Hiring and Managing Tips and the author of the eGuides, "How To Supervise:  What Your Boss Never Told You Before You Took the Job", A Step-By-Step Guide For New and Seasoned Managers and "How To Find and Hire the Best Employees".
Latest posts by Dianne Shaddock (see all)