Business owners and HR professionals are under tremendous pressure when hiring candidates for open positions. It's imperative to bring in the right people for the right positions regardless of age because, as most employers realize, hiring the wrong candidate can be detrimental to productivity and profits.
Today's workplace is drastically different than only a decade ago. Some 80 million Millennials born between 1976 and 2001 are continuing to enter the workforce, while many older workers are working longer and retiring later. In fact, the full retirement age for workers born after 1937 is now 67 years old.
What results is a mixed bag of Baby Boomers, Generation Xers and Millennials who, oftentimes, just don't understand each other. This is one of the many talent management problems business owners and HR face today: Creating a collaborative company culture comprised of Baby Boomers, Generation Xers and Millennials isn't easy.
However, there are tactics managers can implement to increase understanding and encourage collaboration among different generations. Creating mentoring programs is one of the best ways to get all generations working together effectively and efficiently.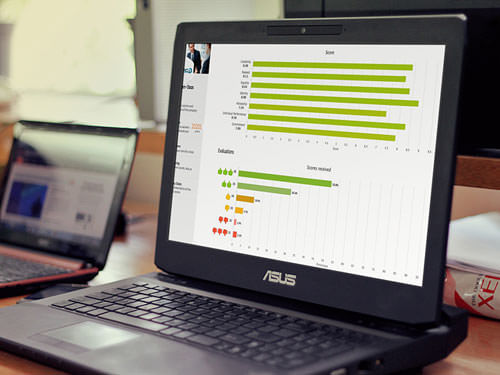 Working on improving employee engagement?
EPIC is an Employee Engagement software that gives you the tools and insights to create a workplace culture that encourages engagement, loyalty, and trust.
Managers Are Busy
Since 2008, organizations have reduced headcount and distributed workload over fewer employees in order to counter losses. The result is managers that are bogged down with more work and less time to answer individual questions. New employees need mentors to answer questions or else productivity will suffer.
Eliminates Stereotypes
Lazy, unrealistic, narcissistic and uncommitted are just some of the many unflattering words used to describe the young professionals. Don't believe me? Check out this rant on Gen Xer's rant about her Millennial employees. A mentoring program pairing a more experienced professional with one new to the business will help eliminate unwarranted expectations Baby Boomers and Generation Xers have about Millennials and vice versa.
Increase Expertise
Millennials are known for their technology proficiency and social media fluency. At 28, Mark Zuckerberg, co-founder, chairman and CEO of Facebook, is a famous example of Millennials' impressive ability to imagine and create. And while technology isn't necessarily Baby Boomers and Generation Xers' forte, they have the distinct advantage of time spent in the professional workforce. They've spent years perfecting the ins and outs of the business, all the while adapting their craft to remain professionally fit. Having the generations collaborate with peers allows them to share their best practices in their related fields while providing an opportunity to increase their expertise in areas they are lacking.
Build Teamwork
How often does Hollywood tell the story of an unlikely pair who, despite insurmountable odds and, sometimes, a deep dislike of one another, band together, become friends and achieve some unlikely goal? Think of Millennials and your more experienced workers this way. Often, Baby Boomers and Generation Xers don't want to make room in the office for Millennials for the stereotypes mentioned above. Similarly, Millennials may see senior workers as outdated, inefficient and unhappy workers. By pairing a new, young employee with a more experienced, loyal employee of a similar background or personality, you are creating unlikely relationships that will help build teamwork, and possibly friendships, in the workplace.
Do you think a mentoring program can help generations work better together? Why or why not?
The following two tabs change content below.
Get more tips on interviewing, hiring, managing and engaging your employees. Dianne Shaddock is the President of Easy Small Business HR, Employee Hiring and Managing Tips and the author of the eGuides, "How To Supervise:  What Your Boss Never Told You Before You Took the Job", A Step-By-Step Guide For New and Seasoned Managers and "How To Find and Hire the Best Employees".
Latest posts by Dianne Shaddock (see all)