Here's an interesting observation that I've encountered regularly from my years in the trenches as a Human Resources professional:
There is a disconnect between what the supervisor is thinking abut a particular workplace situation, and how their employees perceive the very same situation.
You Think: "All of my employees know that I have an open door policy and that they can come and talk to me if they have any questions or issues".
Your Employee Thinks: "I don't know if I should interrupt her with this question. I'll try to figure it out myself".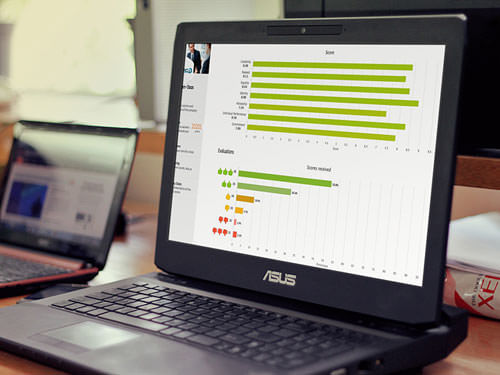 Working on improving employee engagement?
EPIC is an Employee Engagement software that gives you the tools and insights to create a workplace culture that encourages engagement, loyalty, and trust.
You Think: "I gave him that project last week; it should be finished by now!"

Your Employee Thinks: He never gave me a deadline, and I'm so busy. I'll take care of it next week".
You Think: He's late again! It's the second time this week".
Your Employee Thinks: I'm just a few minutes late. It's no big deal".
You Think: "It's really irritating that staff spend so much time talking about what they did over the weekend".
Your Employee Thinks: Our supervisor doesn't give us grief about taking breaks. We've been working so hard".
You Think: "I'll follow up with him about where things stand with that project.
Your Employee Thinks: "Why is she breathing down my neck"!
The common denominator here is communication; or lack thereof. Don't assume that your employees know what you expect of them. Being transparent is a management best practice that will eliminate the confusion, or misunderstandings that occur when people are left to draw their own conclusions.
The following two tabs change content below.
Get more tips on interviewing, hiring, managing and engaging your employees. Dianne Shaddock is the President of Easy Small Business HR, Employee Hiring and Managing Tips and the author of the eGuides, "How To Supervise:  What Your Boss Never Told You Before You Took the Job", A Step-By-Step Guide For New and Seasoned Managers and "How To Find and Hire the Best Employees".
Latest posts by Dianne Shaddock (see all)