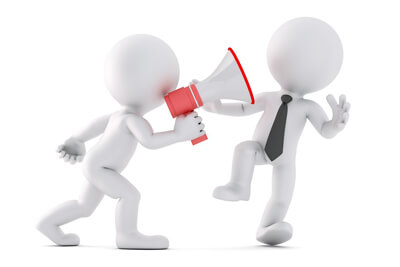 Unless your staff is a group of robots, you will encounter personnel issues at some point. Some situations, such as showing up late or taking credit for other people's accomplishments, may be resolved after a single chat. Others may require a series of conversations and even professional intervention. When your employees cross the line with their behaviors, this checklist will help you deal with the problem instead of the drama.
1. Set expectations. The easiest cop-out for any employee is to say he or she thought a behavior was ok. Negate the excuse by writing and distributing clear workplace policies.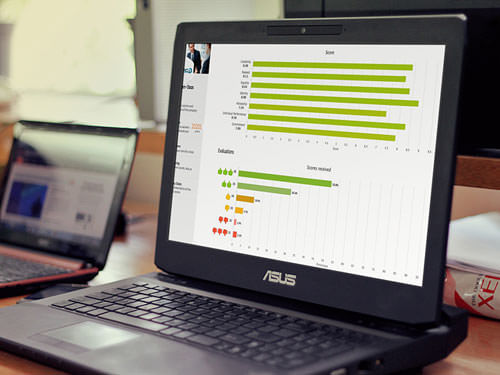 Working on improving employee engagement?
EPIC is an Employee Engagement software that gives you the tools and insights to create a workplace culture that encourages engagement, loyalty, and trust.
2. Give a warning. Even the most thorough employee handbooks cannot account for every situation. Follow the company's disciplinary policy to address an issue and then document the discussion. Unless the behavior is severe, it typically warrants the "three strikes" approach: verbal warning for the first infraction, written warning for the second occurrence and then finally termination.
3. Follow through. Some people want to test their boundaries and see how far you will go to keep your promises. Instead of issuing idle threats, develop an action plan for improving performance and addressing inappropriate behavior. Stick to the pre-determined consequences, whether they are positive or negative.
4. Rely on facts. Be fair to employees by acting on recent, eye-witness testimony instead of relying on gossip or week-old accounts. You need to know whether an event truly happened before you can act on it.
5. Act quickly. Stop inappropriate workplace behaviors early instead of just hoping they will go away. Deal with the small stuff early before it escalates into bigger issues, employee morale problems and even safety concerns.
6. Focus on the behavior. Behind every action is a person with a reason. Sometimes you can empathize, such as when Marco snaps at coworkers after encountering pressures at home. In other cases, you will never understand the rationale. Correct the inappropriate behavior first and then deal with the underlying problems when possible.
7. Be tactful. Make notes about what you would like to discuss, set up a private meeting and avoid confrontation. You want to calm the situation, not provoke the employee into harming himself or others.
8. Invite solutions. By getting the worker involved, you are helping that person regulate emotions, reactions and behaviors for the future.
The following two tabs change content below.
Get more tips on interviewing, hiring, managing and engaging your employees. Dianne Shaddock is the President of Easy Small Business HR, Employee Hiring and Managing Tips and the author of the eGuides, "How To Supervise:  What Your Boss Never Told You Before You Took the Job", A Step-By-Step Guide For New and Seasoned Managers and "How To Find and Hire the Best Employees".
Latest posts by Dianne Shaddock (see all)