The non-disclosure agreement is a staple of corporate life, but is this legal document overkill for your small business? If you want to protect your customer lists, business strategies, unpublished patents or financial details, you need to consider these factors before beginning your next new relationship.
1. Is your trade secret really a secret? A non disclosure agreement prevents someone else from using your private details to make a profit. At the same time, in order to be covered by this protection, your process, device, formula, technology or strategic details must not be known to the general public. If you hire someone who already knows your special recipe for success or can uncover it from a third party, you cannot claim a trade secret violation because you never really had a secret.
2. Is your relationship serious enough to be sharing confidential information? Instead of releasing sensitive details to all of your employees, implement a "need to know" system and restrict access. Request a signed agreement before any private information is discussed and include a provision for returning or destroying confidential details at your request.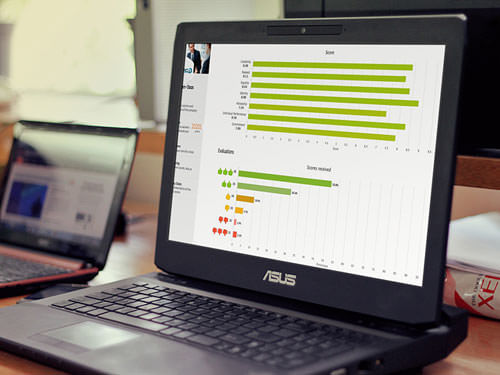 Working on improving employee engagement?
EPIC is an Employee Engagement software that gives you the tools and insights to create a workplace culture that encourages engagement, loyalty, and trust.
3. Are you doing business in a liberal jurisdiction? A well-written agreement gives your company explicit protections across state and national borders. You may not get the same security when a judge or jury interprets a verbal contract. For example, some courts assume that confidentiality agreements do not pertain to low-level workers, so a front-line cook who shares your secret for fried chicken may be off the hook for any resulting damages.
4. Are your expectations enforceable? Some state courts limit how restrictive an employee, contractor or joint venture agreement can be. You can protect your business, but you must also be fair to the other parties. Consider such factors as the time period, the scope of coverage, the effect on competition and the impact on the general community.
5. Is protecting the secret worth the cost of litigation? Even with a rock-solid agreement, you may spend months or years in court defending your proprietary information. You may want to save your best legal contracts for occasions such as selling the company or starting a joint operation.
Before asking someone to sign a non disclosure agreement, always have a legitimate business reason for the request. Get advice from a qualified professional who understands your industry, your location and your needs.
The following two tabs change content below.
Get more tips on interviewing, hiring, managing and engaging your employees. Dianne Shaddock is the President of Easy Small Business HR, Employee Hiring and Managing Tips and the author of the eGuides, "How To Supervise:  What Your Boss Never Told You Before You Took the Job", A Step-By-Step Guide For New and Seasoned Managers and "How To Find and Hire the Best Employees".
Latest posts by Dianne Shaddock (see all)