Do your employees look forward to their performance appraisals, or do they cringe and procrastinate around review time? With a few tweaks, your appraisals can move from punitive documents to positive tools for employee career success.
First, change the purpose of the formal performance appraisal. Use the time together to provide specific feedback on how the employee is exceeding expectations, meeting minimum requirements or lagging behind in certain areas. Your team member should leave the appraisal discussion knowing exactly what steps to take next. You want to move the company forward, not just give someone a pat on the back or a kick in the pants.
Second, split the review between current obligations and future goals. Your workers need to know how they are performing in their existing duties, but they also need to be ready for organizational changes.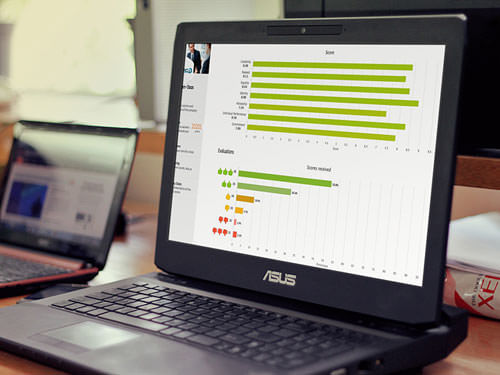 Working on improving employee engagement?
EPIC is an Employee Engagement software that gives you the tools and insights to create a workplace culture that encourages engagement, loyalty, and trust.
Help employees to set their own goals, which are specific, realistic and attainable. Keep in mind, however, that a sub-par employee in one position may excel in a completely different role. That transition can be initiated by you or by the employee, but it will never take place unless someone starts looking toward the future. You will never know where a person's talents lie if you look solely at the present situation. At the same time, do not assume that a star employee will make an equally successful manager.
Third, craft feedback that is motivational. Many leaders start with negative information and cause employees to shut off. They become defensive, and while they are trying to justify their behaviors, they are not listening to your true message. Instead, use specific examples to make your point without turning the encounter into a personal attack. Encourage a discussion, which may even involve the employee preparing a self-assessment and suggestions for improvement before the review meeting. Develop trust by offering honest praise, welcoming new ideas and treating each individual with respect.
Finally, commit to ongoing development. An official performance appraisal should never take an employee by surprise because you should be having informal performance discussions all year long. When you interact on a regular basis, you can identify hidden strengths and use them for your organization's advantage. You craft a more nimble business that already knows the solutions even before it sees the problems.
When you show appreciation for professional and career development, you have peace of mind knowing that your performance appraisal process is a useful and effective tool for career development for your staff.
The following two tabs change content below.
Get more tips on interviewing, hiring, managing and engaging your employees. Dianne Shaddock is the President of Easy Small Business HR, Employee Hiring and Managing Tips and the author of the eGuides, "How To Supervise:  What Your Boss Never Told You Before You Took the Job", A Step-By-Step Guide For New and Seasoned Managers and "How To Find and Hire the Best Employees".
Latest posts by Dianne Shaddock (see all)